With the trailer for Fantastic Beasts and The Crimes of Grindelwald fresh in everyone's mind, now seems as good a time as any to revisit the first tale featuring Newt Scamander's adventures in the 1920s.
Despite decidedly unfavorable results in the last decade, Hollywood has not given up its quest to bring every successful, half-successful and even barely successful franchise from the last thirty years back to life. Nostalgia, of course, can make for good business. If you play it smart, it can also make for good entertainment. Netflix's Stranger Things is a good example.
However, some executives fail to understand what made the original stories resonate with audiences in the first place. And that is how we end up with flawed experiences such as Batman v Superman: Dawn of Justice, or even worse, mediocre films such as 2016's Ghostbusters. This doesn't mean that every sequel, prequel or reboot is doomed to failure. Some, like Captain America: Civil War and War of the Planet of the Apes are actually pretty good.
Fantastic Beasts and Where to Find Them returns to the well of J K Rowling's Wizarding World, shifting the focus from Hogwarts to 1920s New York. It features an all-new original screenplay by J.K. Rowling in a film filled with a good cast and helmed by franchise veteran David Yates.
An Original Story That Stands On its Own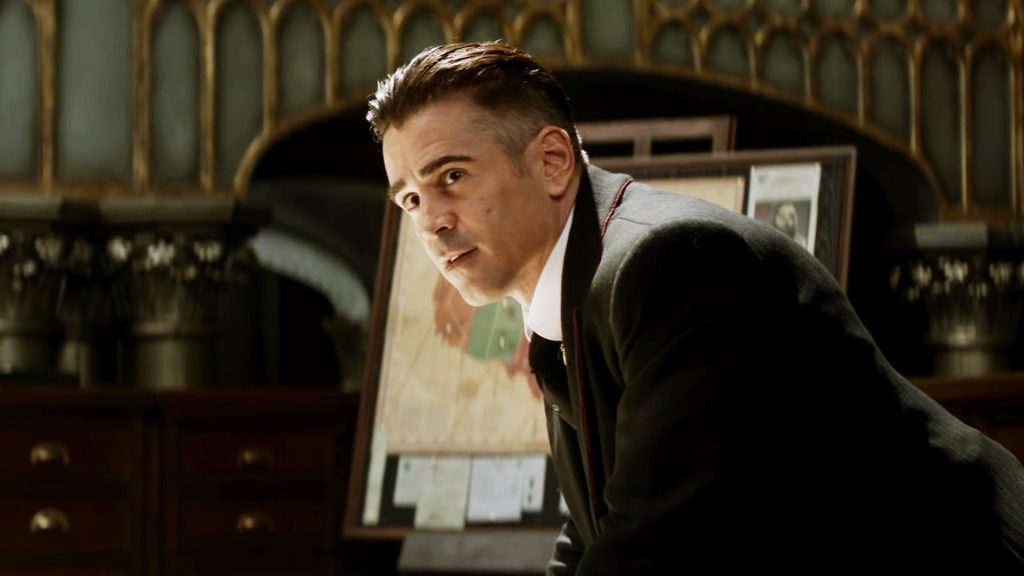 Fantastic Beasts creates an interesting world that's distinctly different from the original franchise. The 1926 New York setting, populated by Model Ts and dapper-looking wizards and witches, is populated with nuance and originality. Keeping with series tradition, the story is laced with politics centered around isolationism and persecution.
There are also nods to and metaphors for magical equivalents of animal cruelty, abandonment and segregation.
Rowling wastes no time in immersing the audience into a dense forest of branching plot lines. The wizarding community is concerned about the growing no-maj threat (non-magical Americans, or, muggles). Notable authority figure Percival Graves (Colin Farrell) is resolute, pushing for an aggressive response to the no-maj paranoia.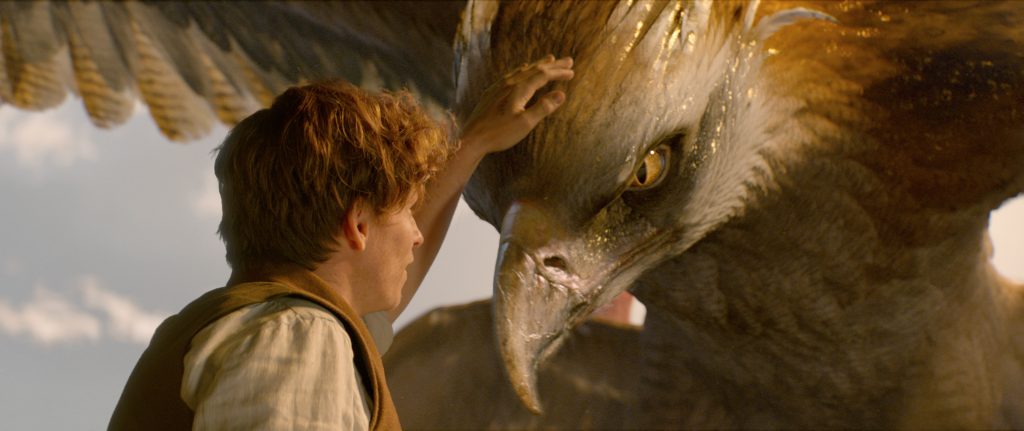 This mature take, however, doesn't mean that Fantastic Beasts is devoid of the charm of the original series. The menagerie of magical creatures featured throughout the movie drive the adorable quotient up to eleven. Take the Niffler, for instance. It's a mole-platypus hybrid that greedily hoards all things glittery and shiny. There's also the Erumpent, a massive rhino-hippo hybrid that's in heat and searching desperately for a mate.
One of the best scenes of the movie features Scamander giving a tour of his travelling zoo/conservatory that's bigger on the inside. It puts Rowling's vibrant imagination on full display. In fact, Fantastic Beasts as a whole showcases why Rowling is still one of the most imaginative writers alive today.
It's been eight years since the Deathly Hallows came out, but Rowling still hasn't lost her touch when it comes to the Potter mythos.
David Yates is another returning veteran that brings some much-needed experience and familiarity to the film. This is his fifth film in the Potter franchise. The film's colors are muted, a nice callback to the grim atmosphere of the last few movies. This does feel a bit jarring in some parts, given that Fantastic Beasts affects a sincerer disposition during many points of the story.
The Muddled Plot Leaves Much to Be Desired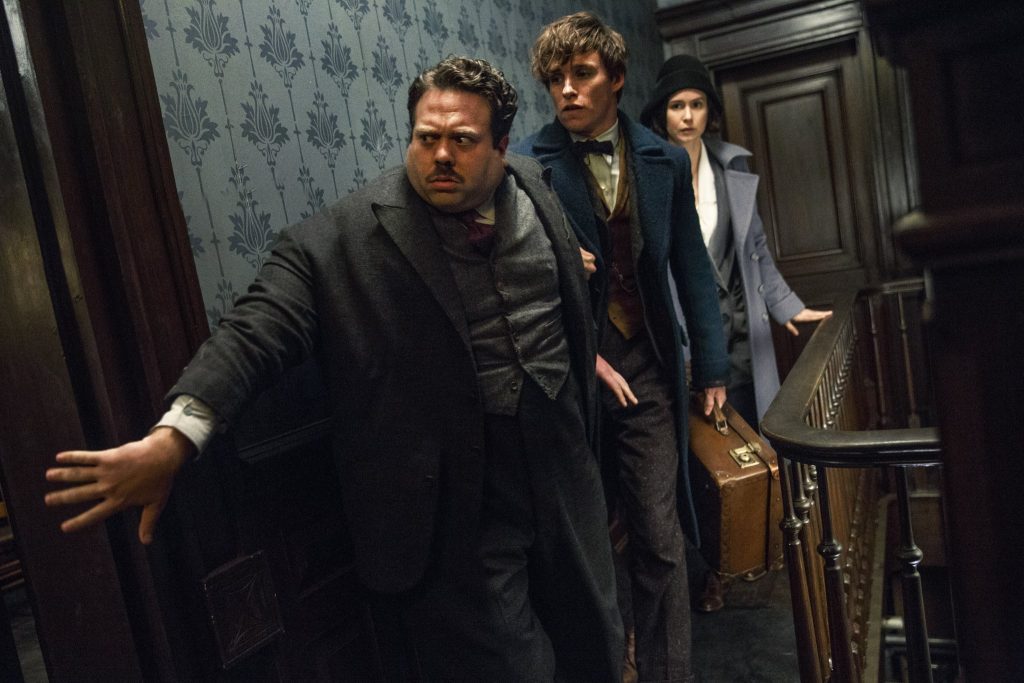 As refreshing as the setting feels, however, the muddled plot weighs down the film and stops it from being great. The film tries to cram in three hours' worth of plot in its two-hour run time. There are multiple plotlines running simultaneously.
The main characters trying to catch the escaped creatures like Pokemon generate a lot of whimsy and humor, as you would expect. However, balancing that with the grimness of issues like domestic abuse and wizard politics doesn't always pan out. The core premise of the movie and the eventual main threat by its end are tenuously connected. The plot often relies on a comedy of errors for things to turn out the way they do in the film.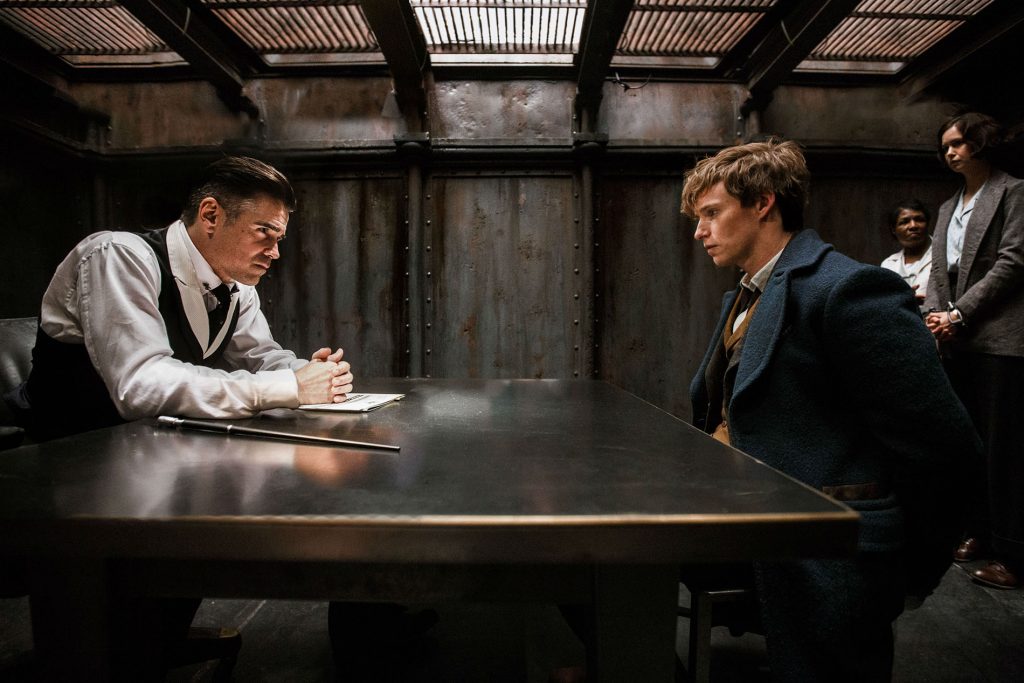 Harry Potter's core audience are, undoubtedly, millennials. For this new movie, we can expand it to their younger siblings and children. However, it's worth noting that said millennials are now in their 20s and early 30s. Appealing to their nostalgia is a smart choice, but appealing to their politics is perhaps not, especially in a post-Trump world.
Harry Potter is many things, but it's been never praised as a timely and prescient political allegory.
Even Star Wars, with its iconic Empire, Storm Trooper and Darth Vader imagery, is light years ahead in that regards. This is all well and good. In the past, Harry Potter has never tried to make a distinct commentary, like say Watchmen or V for Vendetta. Looking forward, I hope the Fantastic Beasts franchise doesn't try to change that while still trying to retain the franchise's magical naïveté.
The Characters, though Interesting, Have Little Room to Breathe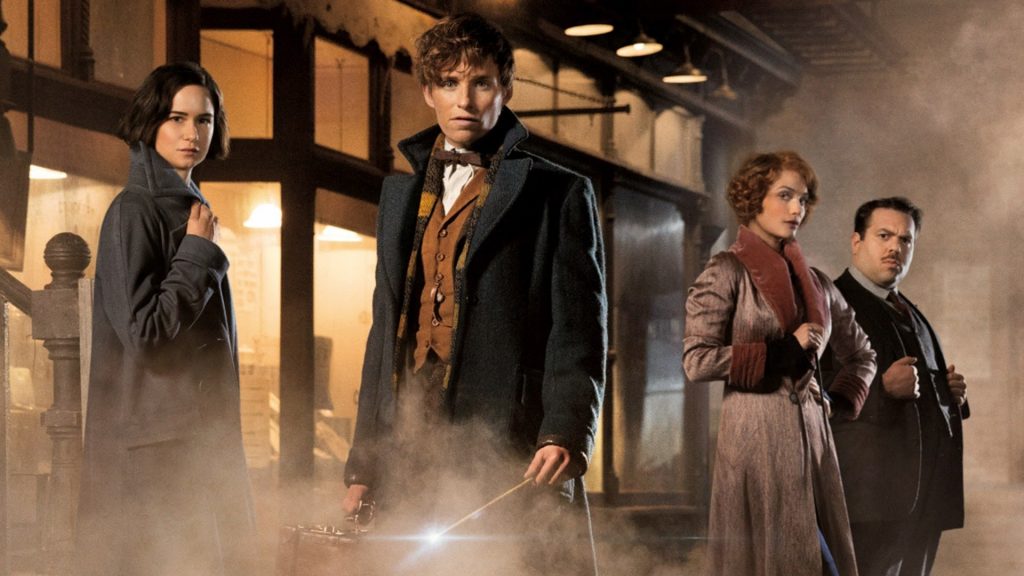 Fantastic Beast's flawed plotting and frenetic pacing leave little room for character development. Newt Scamander's quirkiness and affection for his creatures makes him likable enough, but he lacks the conviction and magnetism expected of a good protagonist.
Scamanader's well-bodied No-Maj sidekick, Kowalski (Dan Fogler) is the standout of the cast.
His earnestness and determination make him endearing, and he gets a nice arc of development throughout the movie. The kind mind-reader Queenie (Alison Sudol) also makes a good first impression. However, she has less wiggle room in the character department compared to Kowalski. Queenie's sister, the disgraced Auror Tina (Katherine Waterson) is competent, though feels perpetually glum and vulnerable.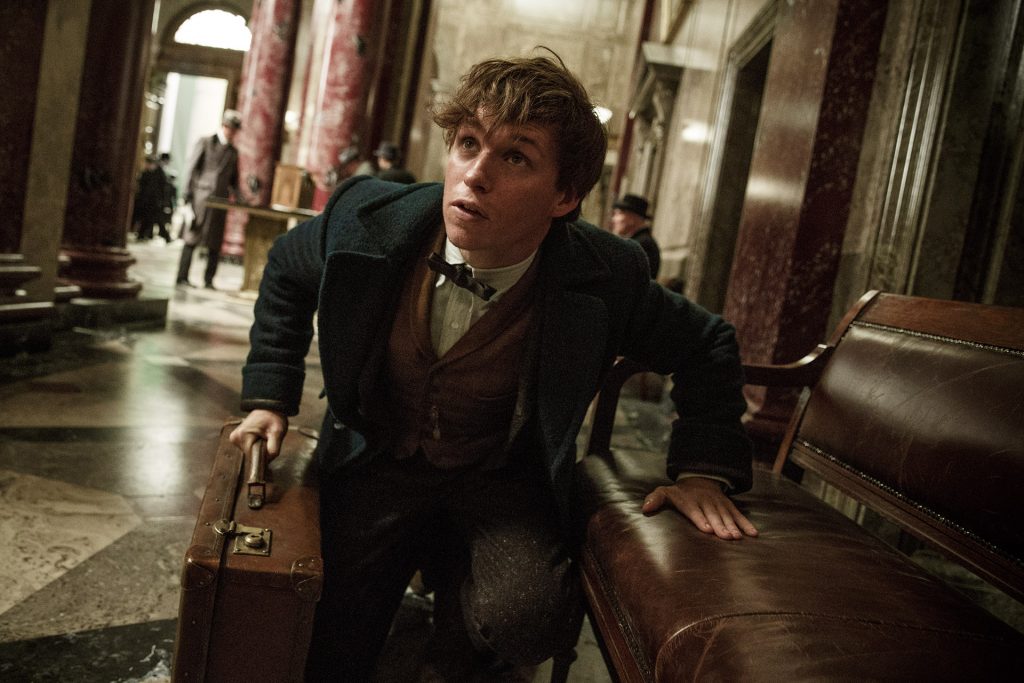 To the cast's credit, they do well with what they are given. Seeing Oscar winner Eddie Redmayne perform a humorous mating dance at the Central Park Zoo was a delight. Dan Fogler conveys Kowalski's wonderment at magic well, giving the audience a good outlet for rediscovering the Potterverse. Colin Farrell tries his best to affect a shrouded and menacing performance as the powerful Auror Graves. Unfortunately, he has little material to draw from and make his mark.
Fantastic Beasts excels when it slows down and gives its character enough space to interact with each other.
A dinner scene in Queenie's apartment is an early standout, as is Scamander showing off his zoo to an awestruck Kowalski. These scenes, however, are few and far in-between.
The Verdict
Fantastic Beasts, despite its many shortcomings, rarely failed to entertain. The new trailer for the sequel, featuring a dashing Dumbledore (Jude Law) and a deadly Grindelwald (Johnny Depp), looks exciting as well.
However, Warner Brothers has showed no compunction in the last five years when it comes to drowning great franchises in a sea of mediocrity. The Hobbit and the majority of the DC Extended Universe are important testaments to that tendency. While Fantastic Beasts is a good story with flaws that can be fixed, there is the danger that its sequels may steadily become worse.
Let's hope that the opposite happens.