Ant-Man has always been the odd duckling of the Marvel Cinematic Universe.
Not the ugly duckling. That would have to be Thor: Dark World or Iron Man 2.
But it's odd, because the first Ant-man was good, but fell well short of being memorable. It had zero consequences for the Marvel Universe, other than setting Scott Lang up for a stint in Cap's Secret Avengers in Captain America: Civil War.
Scott Lang is a strange superhero in a franchise that grapples with strange things in safe, bland ways.
An engineer-turned-thief-turned-superhero, Scott Lang is a good guy at heart who just wants to do right by his daughter. However, he keeps making bad choices and trying to impress the right people at the wrong time.
In Ant-Man (2015), it was his daughter and then Hank Pym. In Captain America: Civil War (2016), it was Captain America. In Ant-Man and the Wasp (2018), it's his on-and-off would-be partner Hope Van Dyne, and their extended family of missing parents and rogue Shield assassins.
Why Sometimes Wholesomeness is Better than Darkness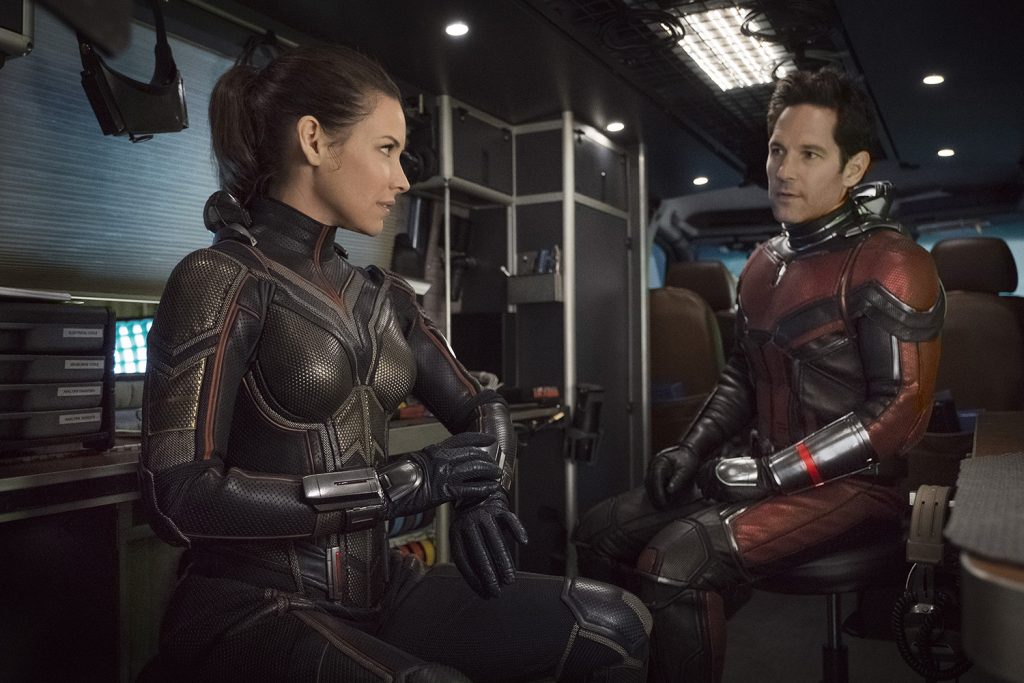 Scott Lang's predecessor, Hank Pym, is a much more interesting character than Lang is. He is a brilliant scientist whose ego and intellect can go head to head with the likes of Howard Stark and can win. He's also an insecure careerist who, in the comics, created Ultron and, more infamously, beat his wife and had several mental breakdowns.
Unfortunately, Hank Pym can't be a superhero lead in a MCU that has dark corners, but still favors wholesome fun.
That isn't a bad thing, necessarily. Modern superhero movies don't handle darkness well. Batman v Superman: Dawn of Justice and Suicide Squad are solid proofs of that truism.
Ant-Man and the Wasp is a smooth, almost stainless ride that's full of warmth and fun. This is a design and decision made by committee. This movie was placed after The Avengers: Infinity War precisely because of its light subject matter.
However, Ant-Man and the Wasp is still a solid affair that will keep moviegoers entertained from start to finish.
At the beginning of the film, Scott Lang is counting the last few days of his house arrest, trying to balance fatherhood with running his security firm X-Con. But his plans get dashed when he has a vision of Janet Van Dyne, who was lost in the Quantum Realm thirty years ago. He is soon enlisted by Hope and Hank to rescue Janet. On the way, the trio also have to deal with foes who want to use the Quantum Realm for their own needs.
Partners in Crime
Juggling a self-contained plot that deals with small stakes, Director Peyton Reed and the screenwriters do a good job letting the strong cast do the heavy-lifting with their charm and personality. Paul Rudd's Scott Lang is as adorably dorky as ever. His natural appeal, which shines best when he's doing card tricks and playing ant fortress with his cute ten-year-old Cassie (Abby Ryder Forston), blazes bright through the movie's run-time.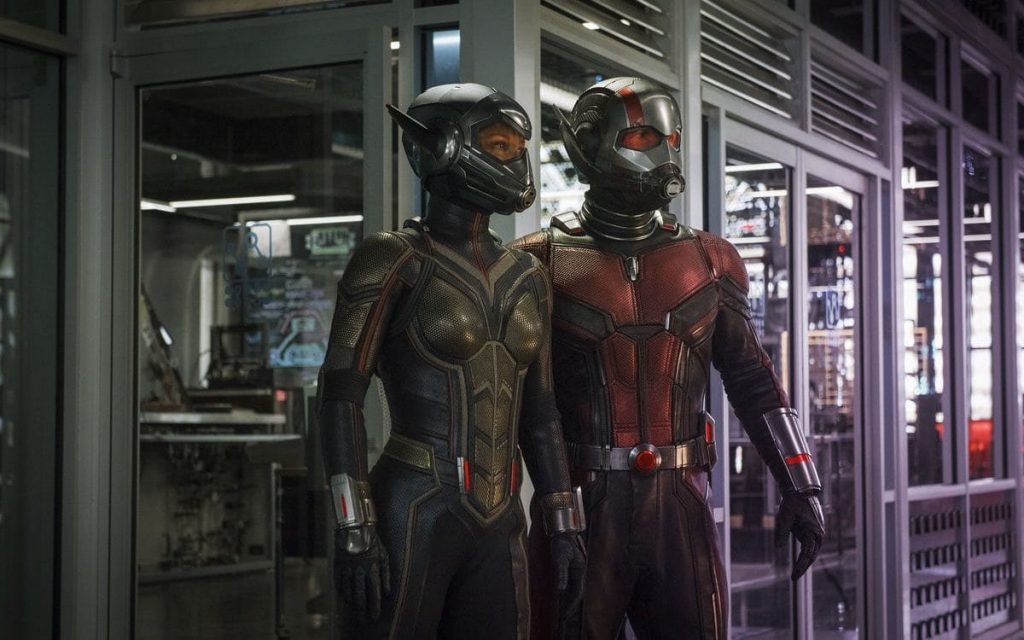 The spotlight, however, is now firmly on Scott's partner, Hope, played deftly by Evangeline Lily. Super-smart and super-badass, Hope Van Dyne is every bit as capable as her mother in her prime. She makes quick work of Sonny Burch's crew and holds her own against the main antagonist, Ghost (Hannah John-Kamen).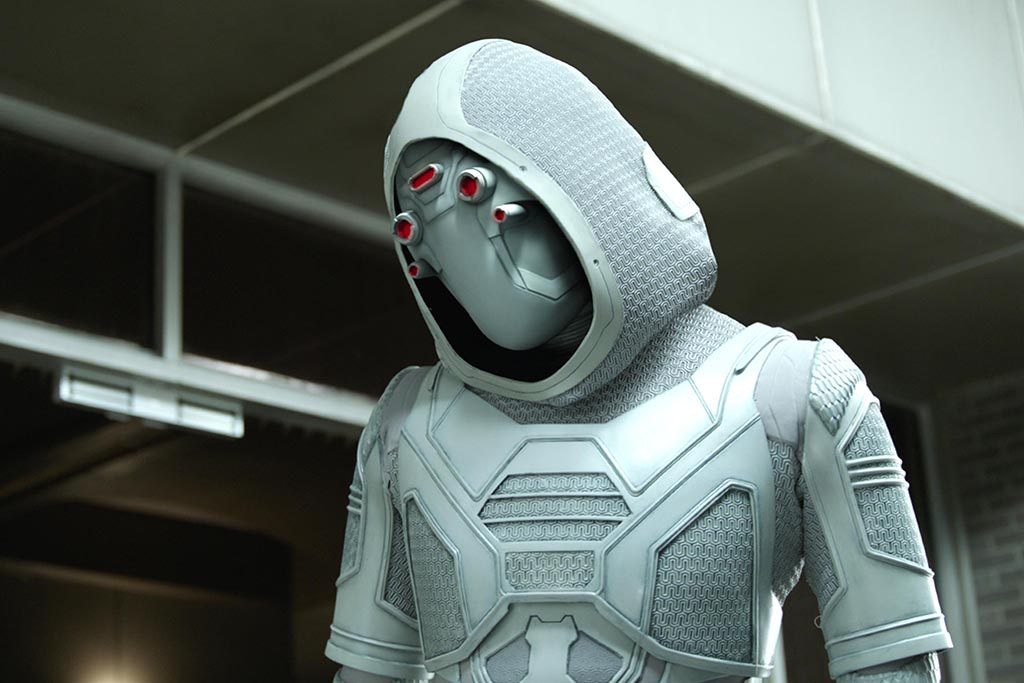 Ghost's ability, phasing, is a great concept that's unfortunately underutilized. While she has a sympathetic backstory, Ghost never does anything of note throughout the movie that makes her feel threatening, let alone dominant. High cheekbones and a posh British accent do not a good villain make.
Laurence Fishburne's Bill Foster is a good portrayal, but there's little in there to distinguish it from any other recent Fishburne character. Randall Park's Jimmy Woo is another good addition, a by-the-book FBI agent who is desperate to catch Scott in the act but is always three steps behind. Michael Pena's Luis is still funny and charming, but he doesn't get to improvise as much as before, and it shows in his strained deliveries.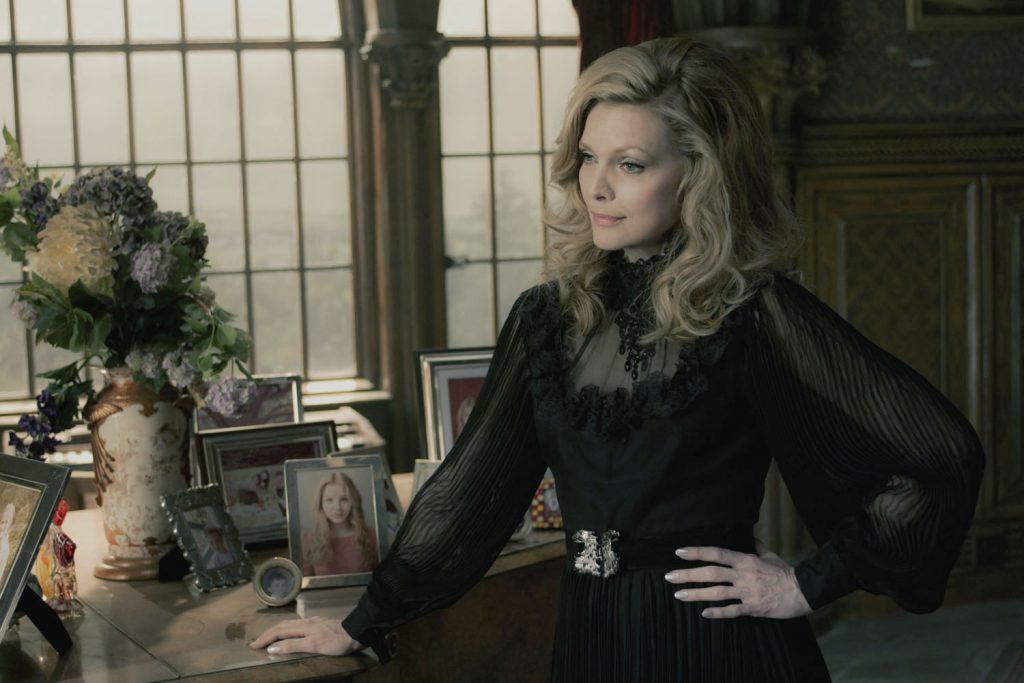 Michael Douglas' Hank Pym, thankfully, has much more to do in this film. He has a good foil in Michelle Pfeiffer's Janet Van Dyne, who looks positively heavenly in some shots. The flashback scenes with Hank and Janet are another delight: I had to constantly remind myself that these were heavily CGI'ed versions of the actors, and not their actual younger selves.
As Good As This Movie is, It Could Be a Lot Better
The action and set-pieces are kinetic, smooth and imaginative, but they start to get repetitive by the midway point.
The heroes are never in any real danger, and it's more Scott's bumbling nature that gets them in trouble rather than any external obstacles.
The plot, in fact, starts to wobble when examined under scrutiny. Scott is a lot dumber this time around than he was in his previous two appearances. Some key events in the movie, including the resolution to the film's central problem, happen too easily and without any explanation.
The direction plays safe too and the cinematography feels uninspired. The color grading is drab, and while the quantum realm scenes are wonderful, they don't measure up to the intricate mandalas and surreal vistas of Doctor Strange, or the colorful alien palettes of Thor: Ragnarok and the Guardians of the Galaxy movies.
Theaters or Bluray?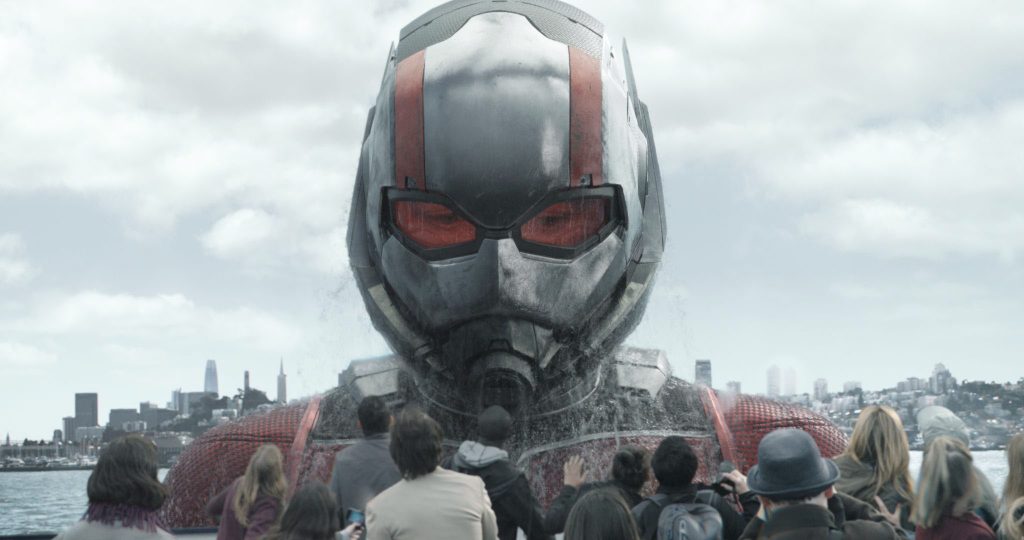 Nevertheless, none of these shortcomings are a dealbreaker when you are watching the film. Ant-Man and the Wasp does what it was intended to do, and it does it well.
If you have a few bucks to spare and want to escape the summer heat, this is a good movie to spend two hours with. If you want a more impactful Marvel movie though, it's best to wait for Captain Marvel and catch Ant-Man and the Wasp on Bluray.