WrestleMania has come back to New York. Well it's actually New Jersey, but you can't blame marketing for trying to sell it as a NYC thing. Who in blue hell wants to see a Mania event in Jersey? (A lot of people, I know, but that's beside the point).
The card this time around isn't really as stacked as it was in 2018. Both Undertaker and John Cena are noticeably absent. The main saving grace this time around is the women's main event. Becky Lynch has captured the crowd's imagination with her 'the Man' persona. Match that with Rousey's intense skill and no nonsense promos, and you already have a powder keg of a match. Charlotte Flair is more of a hindrance at this point, but at least she brings the SD Live Women's Championship to the table. And no one is going to argue about her ability or work ethic, so there's that too.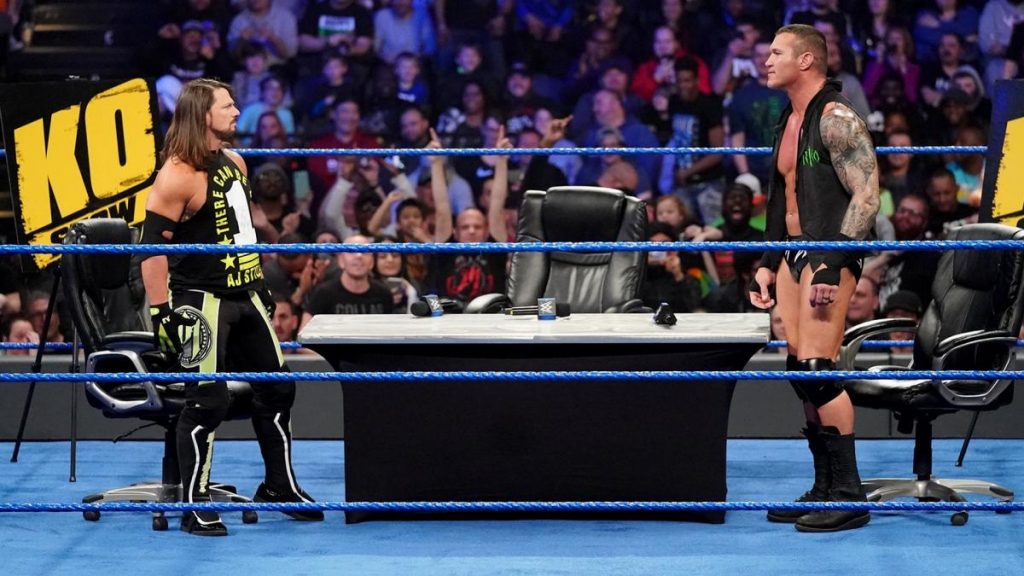 Styles' match with Orton is something that can go either way. Of course, both are amazing in-ring workers, but Orton is prone to breezing through matches instead of bringing his A game. Then again, AJ Styles can have five star matches with folding chairs. We will have to wait till April 7 to see what happens!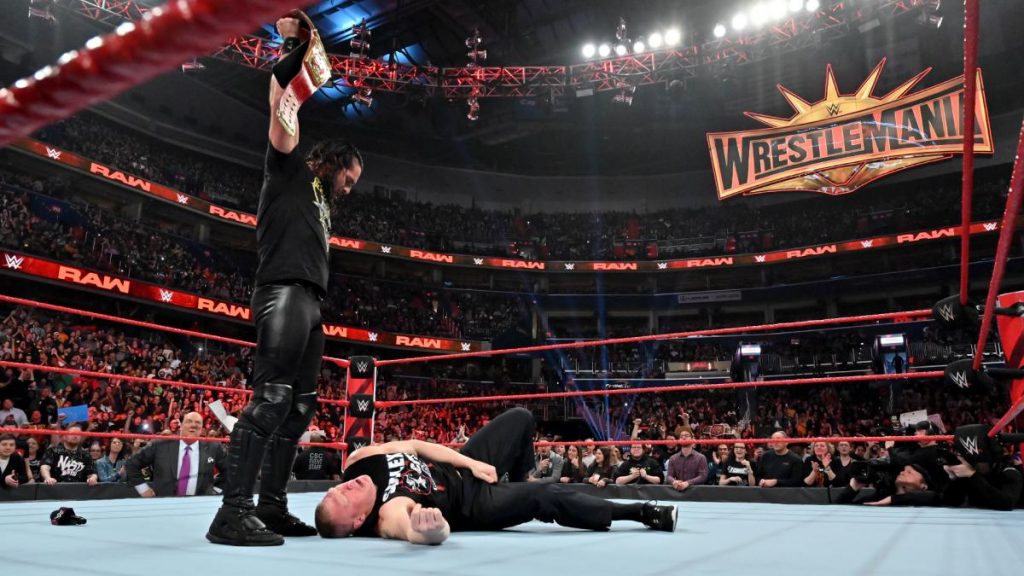 Rollins' bout with Lesnar is more of a question mark. Rollins' momentum is peaking at an all time high, but the buildup with Lesnar leaves much to be desired. Triple H vs Batista, on the other hand, is more of a dark horse bout. The fluent mix of kayfabe and reality makes it an entertaining angle. Plus, both of them are good workers that have experience with each other.
Drew McIntire has a lot to gain (and also a lot to lose), facing off against the reemerging Big Dog, Roman Reigns. Once dubbed the Chosen One, Mcyntire had been on the warpath in recent weeks, pummelling through Reigns, Rollins and Ambrose like a freight train. The Scottish Psychopath has a lot more going for him in this second WWE run, but for all we know, all roads end at the Roman Empire.
What's disappointing is that this time around, Asuka doesn't have a match on Mania, and neither does Ruby Riot.
Both of them got shoved into the Women's Battle Royal, and it's highly likely that neither of will win that one. Braun Strowman is also relegated to the Andre the Giant Memorial Battle Royal, where he will presumably face Colin Joost and Michael Che from SNL.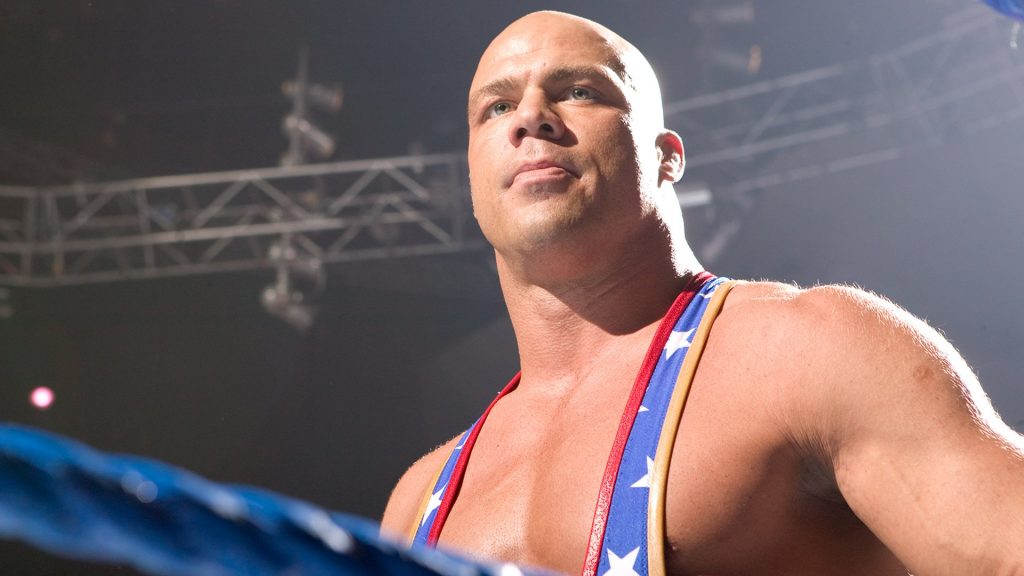 Kurt Angle is also slated to face Baron Corbin for his retirement match, but after two okay bouts with Samoa Joe and AJ Styles (the latter ended in a disqualification), there is really no need for anything else. While the man can still pull off a decent Angle Slam, we don't need to see a reprise of Cena vs Taker from last year.
Maybe we will see something unexpected. We already have a Cena appearance, perhaps in a short match against EC3?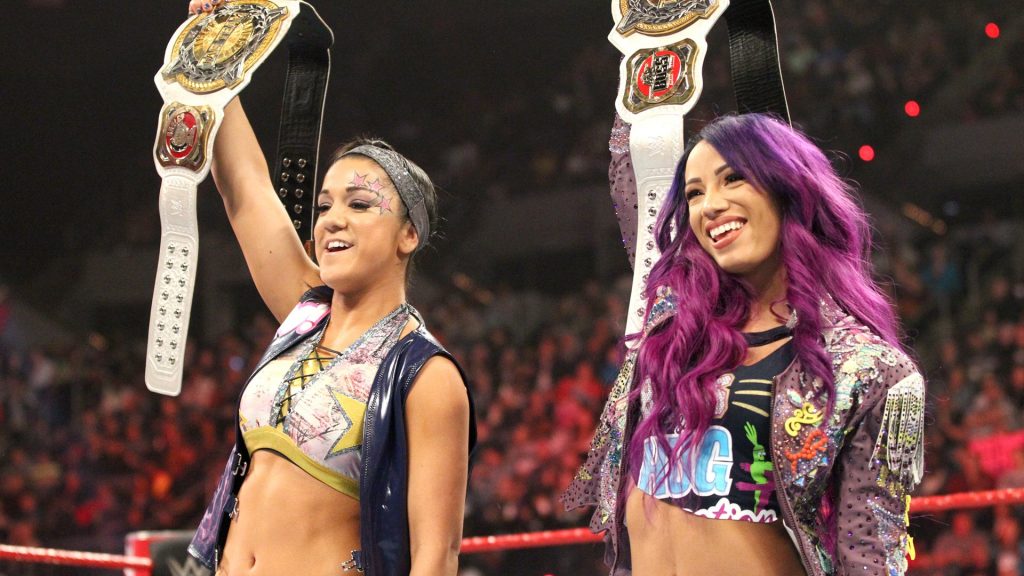 The Women's Tag Team Championship probably isn't going to be as good as the Elimination Chamber match for the title, but it should be reasonably good, especially with a one-off appearance by Beth Phoenix. The Miz and Shane match are, well…a Miz and Shane match. So far the storyline has been better than it has any right to be. But there's not much to look forward to here other than elbow drops and coast to coasts.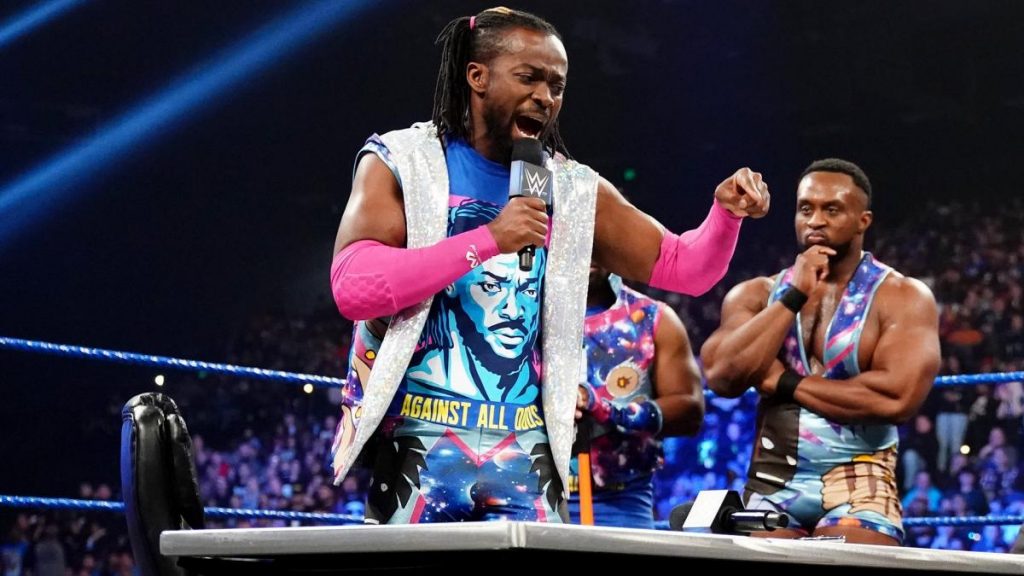 Of course, Kofi Kingston's title bout with Daniel Bryan will be something to see. Maybe he won't make it at the big stage, but there's just something undeniably gripping about this story of a 11 year veteran finally going for gold.
There is, of course, the winner take all women's main event match. The build up for this marquee match has been a bit…strange, to say the least, but WWE has mostly succeeded in making fans excited at the prospect of watching these three go at each other. The absurdly entertaining segment on the go-home Raw, where all three women were arrested- and Ronda kicked out the glass of a cop car's door- was the clear highlight of the week.
Becky remains as electric as ever, while Charlotte continues to prove that she's no slouch.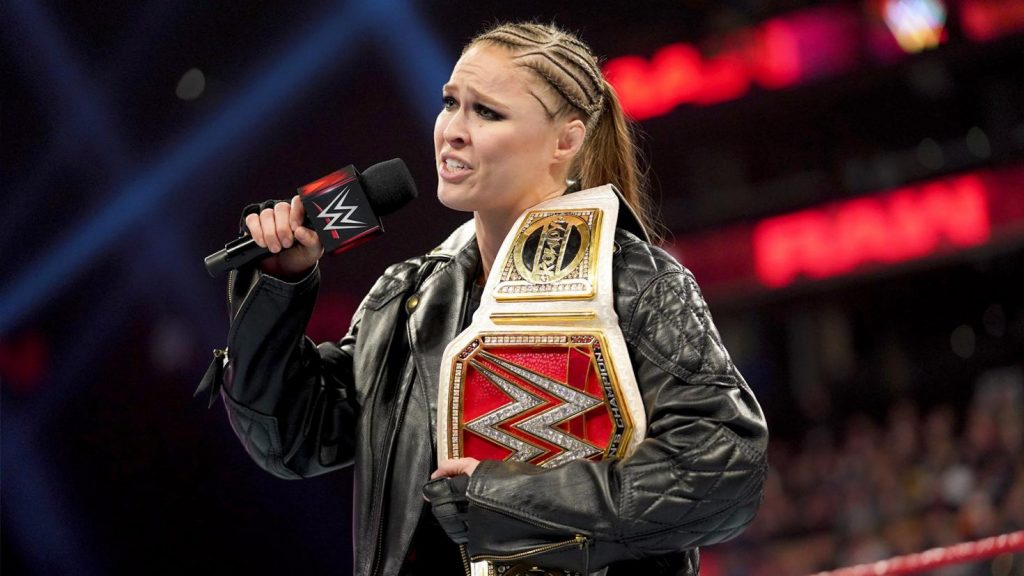 I am glad that WWE figured out a way to make Charlotte's participation meaningful, because otherwise it seemed as though Charlotte was just there because…well, she's Charlotte Flair. As it stands, the match looks pretty exciting and all contenders come out looking legitimate, as well as being legitimately pissed off.
Will Becky win? I mean, sure that would be great, but Mania finishes are hard to nail down. Sometimes we get a Rollins cashing in the main event, and sometimes we get Reigns laying in the ring in a pool of his blood.
Maybe they will send the fans happy this time around, too. Let's wait and see what happens.