Daredevil is back, with a solid third season that builds from strength to strength.
The season is evenly paced for most of its thirteen episodes, benefitting strongly from a focus on the main storyline with minimal distractions.
Back to Roots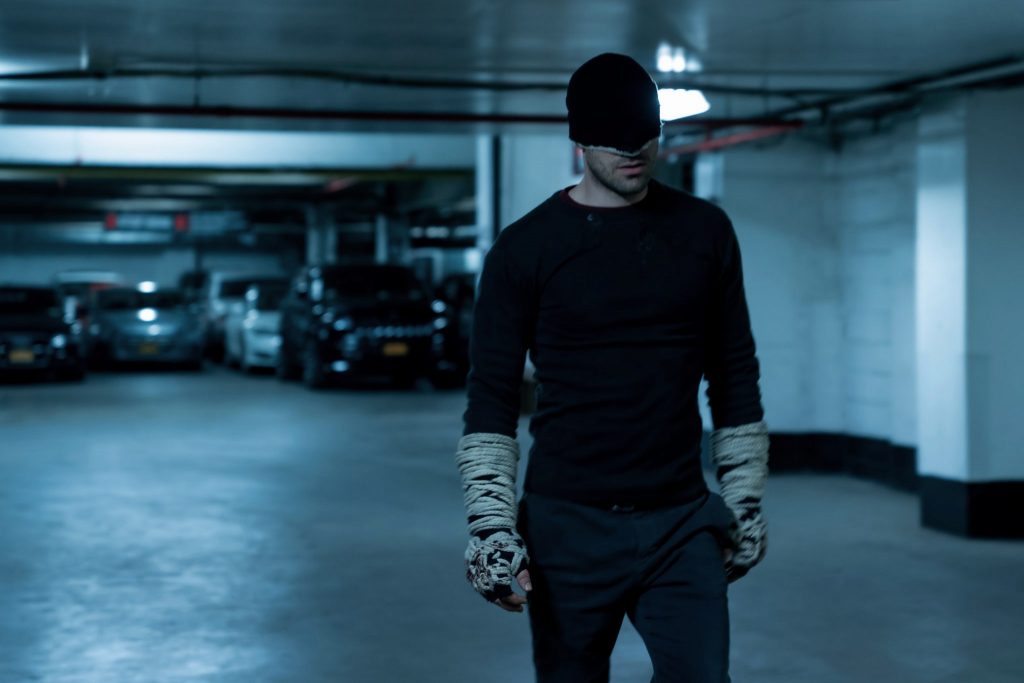 The season begins with both Fisk and Murdock recovering and going back to their roots. Fisk worms his way into manipulating the FBI, faking an attempt on his life to get transferred to a high security suite at the Washington Hotel, while Murdock dons his old black suit as he patrols Hell's Kitchen again, slowly picking up the trail of Fisk's machinations.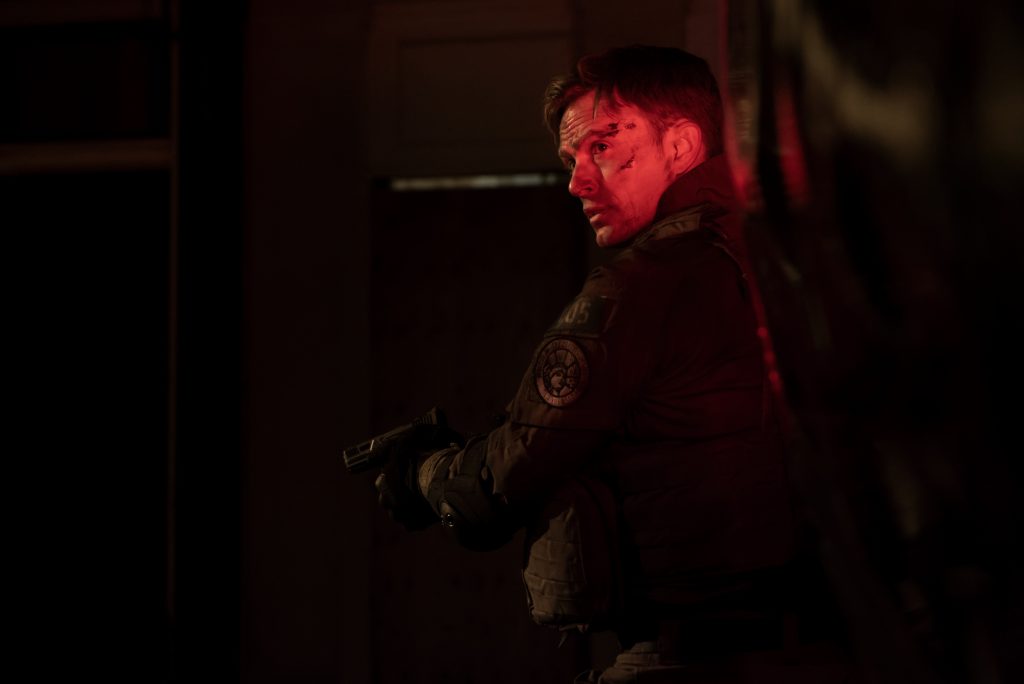 The antagonist of the season, Benjamin Poindexter, is portrayed well by Wilson Bethel. Although he isn't exactly like his comic counterpart, Bullseye, yet, this season does a great job in charting his journey to murder and insanity.
Dex is a slowly destructing, ticking time bomb of a person who is deftly manipulated by Fisk into giving into his urges and eventually, acting as Fisk's special enforcer.
His backstory is treated with just the right amount of care and screentime, showing his attempts to be a normal person before everything came crashing down on him. Fisk takes note of all the key moments in Ponfexter's life, playing on them like an expert orchestra conductor to bring Dex into his thrall.
Supporting Cast is Well Utilized for the Main Narrative
The season also does well with it's supporting cast, organically weaving Foggy Nelson and Karen Page into the plot without making it seem strained. Karen is relentless in her investigation into Fisk's new plans, and in a standout scene mid-season, confronts him directly to provoke a reaction out of him. Foggy also gets a good amount of screentime as he deals with being Matt's sounding board and his wistfulness for earlier times when the two helped the downtrodden through their law firm.
Sister Maggie, the nun who raised Murdock, also plays a pivotal role, helping Matt nurse his wounds, both mental and physical, as he resumes his vigilante activities. Another pivotal character, FBI agent Ray Nadeem, is also used effectively to explore the season's moral quandaries.
Exploring Morality and Darker Impulses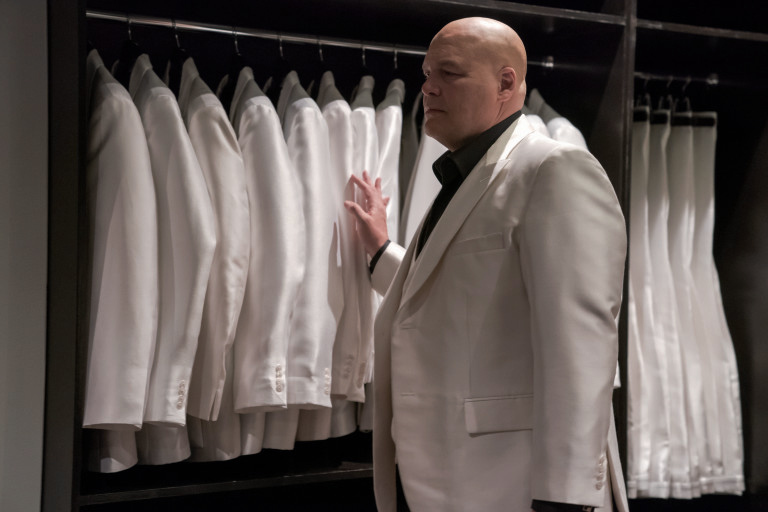 This season is perhaps the darkest one yet, as Matt questions his methods and purpose, first in the aftermath of Defenders where he mourns losing Elektra again and upon discovering Fisk's new schemes. A Catholic born and raised, Matt struggles with guilt and his relationship with God. He abandons his Matt Murdock identity for a while, recreating his original black costume with a nun's black tunic and white coif.
It doesn't help that Fisk is always a step ahead of Matt and the rest. D'Onofrio does a stellar job in reprising his portryal as the hulking, cerebral mastermind, expressing his festering rage and contempt for others in terrifying bursts.
The Fight Choreography Gets even Better, as Does the Narrative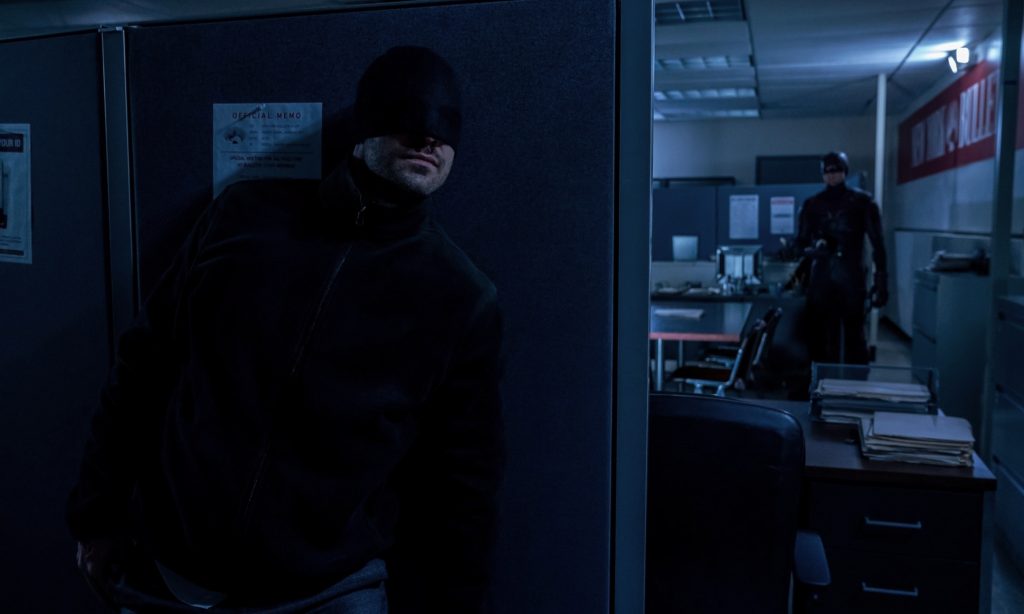 Of course, Daredevil is also well known for its excellent fight sequences. The show's new stunt coordinator, Gary Stearns (who worked on the Amazing Spider-Man films). There's a stellar, one-take fight scene in episode four, where Matt has to fight his way through a prison. Matt's several bouts with Poindexter are also thrilling and highly entertaining, as is the final three-way bout between Matt, Dex and Fisk.
The juxtaposition of Matt's hand to hand skills with Dex's supernatural affinity for turning anything into a deadly projectile makes for great television.
Another thing that makes these scenes work so well is that there are always important stakes hanging in the balance.
The new showrunner, Eric Oleson, understood the importance of bringing the show back to it's roots. Many viewers felt fatigued by the Hand and unresolved side-plots in the second season, which started off strong with the Punisher's introduction but soon got mired by the Hand plot. The third season adapts the classic "Born Again" storyline by Frank Miller to great effect.
The third season works well as a culmination of many themes and subplots that have been brimming since the first season.
The finale is highly rewarding, and leaves the main cast in a better place than where they started off at the beginning of the season.
The Verdict
Although the show still isn't as soulful or thematically rich as Luke Cage, Daredevil's third season is probably the mostly tightly scripted and polished season of any superhero show to date. The stellar cast, beautiful choreography and overall narrative direction made for a highly entertaining swath of binging.
With Luke Cage and Iron Fist being recently cancelled by Netflix, the rest of Netflix's Marvel slate may have an uncertain future as well. So far, only Jessica Jones Season Three and the Punisher Season Two have been announced. There will probably be a season four for Daredevil, but if this were the final season, then it wouldn't be a bad place to leave everything off for Daredevil.