NXT Takeover: New York 2019 isn't just a great Takeover show. It's possibly the greatest Takeover show I have seen in the last three years. That's a tough feat to pull off, because NXT doesn't have huge stars like Finn Balor, Samoa Joe or Shinsuke Nakamura anymore.
Yes, they have Adam Cole and Johnny Gargano, but they are more indie darlings than huge stars. Needless to say, Takeover: New York broke all expectations. Everything was pitch perfect, or at least, as close to pitch perfect as possible.
From the opening tag title bout to the final clash between Cole and Gargano, NXT Takeover: New York was electric from start to finish. The Brooklyn crowd also helped in their own way to make the atmosphere even better.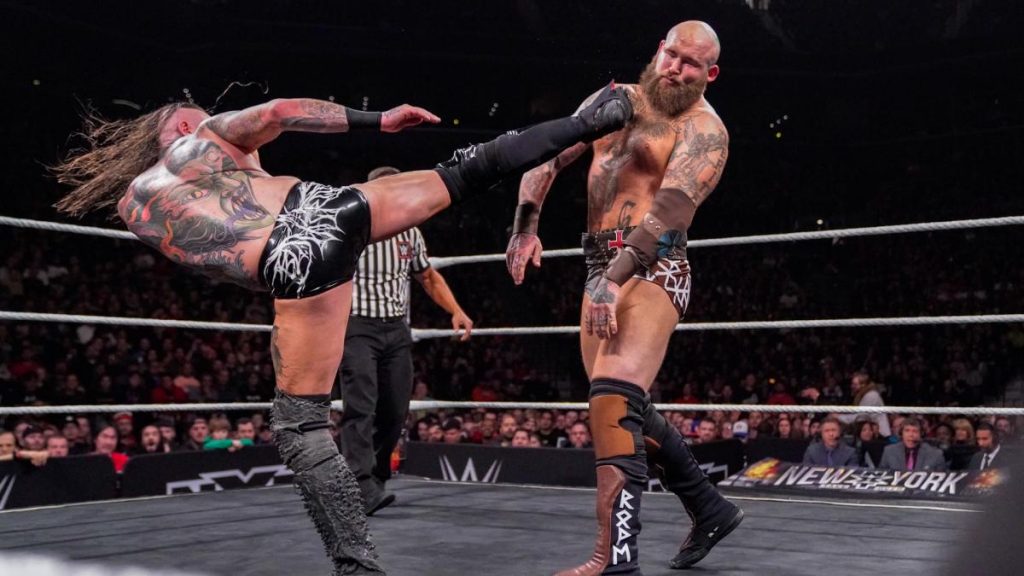 The match between War Raiders and Aleister Black & Ricochet was a solid, hard-hitting opener that set the bar for the rest of the night. Black and Ricochet have proven that they can work wonders with each other. Rowe and Black tested each others mettle, while Hanson and Ricochet flew off against each other. There were several moments where Hanson caught Ricochet off guard with a running clotheslines. Ricochet, to his credit, sold these moves extremely well, ragdolling to the mat in ways that made you think he was broken in half.
Ricochet and Black did their all, hitting Black Masses and 630s as they tried to dethrone War Raiders.
However, the champions retained after hitting a popup powerslam on Riocchet. After the match, they showed respect to their veteran rivals. Ricochet teared up as he and Black said goodbye to NXT, bowing before a grateful crowd. It's hard to say if they will capture any gold in their Wrestlemania match, but if they keep up this performance, that match will be a guaranteed spectacle.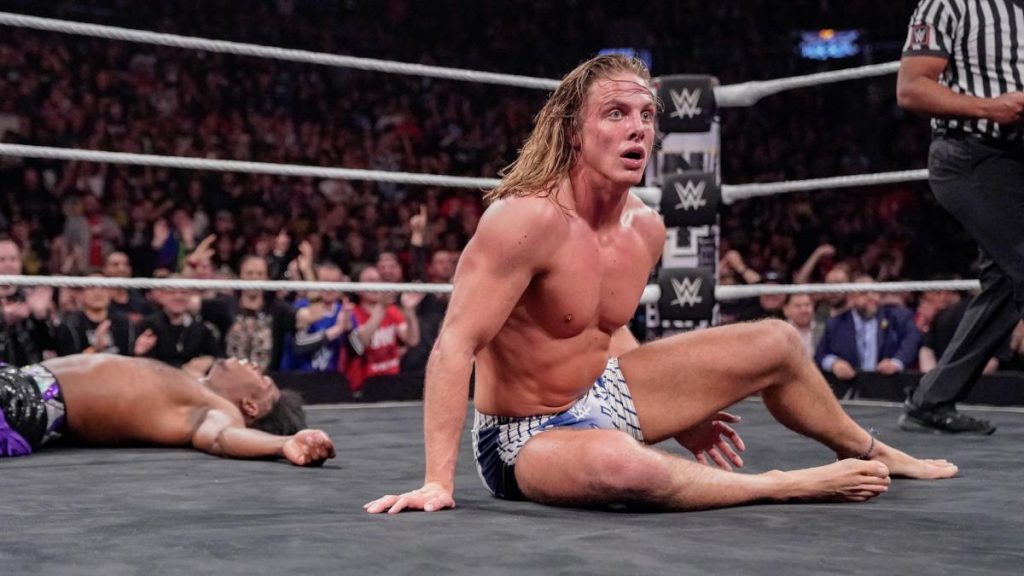 The second match, between Matt Riddle and Velveteen Dream, started slow, but progressed at a steady pace thanks to some fantastic storytelling by Riddle and Dream. Dream played the part of the cocky champion to perfection, while Riddle increased his intensity as the match went on, using several hard hitting kicks and submission maneuvers to wear Dream down.
Dream sold these offenses as though he was getting the living hell kicked out of him. To tell the truth, that didn't seem very far from what was actually happening.
There were a flurry of signature moves, all borrowed from various other wrestlers, before Dream hit his own Dream Valley Driver. Dream retained after capitalizing on a lucky pin attempt, and after the match, both competitors showed respect to each other. Although Dream won, Riddle established himself as a dominant competitor in NXT. I won't be too shocked if we see a rematch in the near future.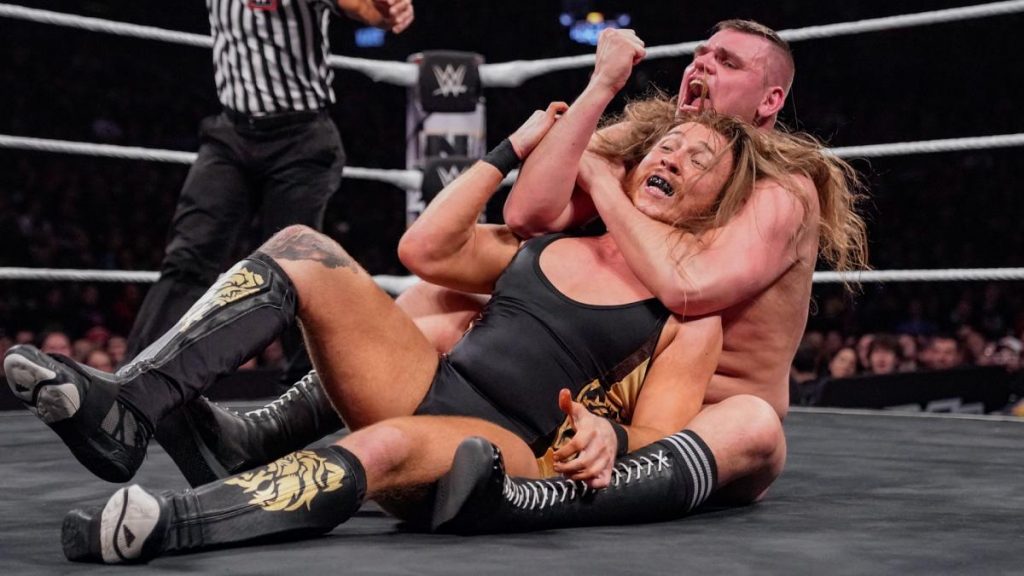 The WWE UK title match between Pete Dunne and Walter was a different beast, more of a battle of wills than the preceding fast paced affairs. Lasting more than 25 minutes, Dunne gave it his all against the gigantic Walter, targeting Walter's limbs. Walter, unfortunately, was ready for Dunne's every move. The German giant often climbed to the top corner for a dive or two; on one occasion, he powerbombed Dunne across the ring, throw the man towards the opposite corner like a sack of potatoes.
Walter pinned Dunne to finally end the historic 685 day reign. It remains to be seen whether Dunne will stay in NXT UK or go up to the main roster. Walter, on the other, hand is definitely here to stay.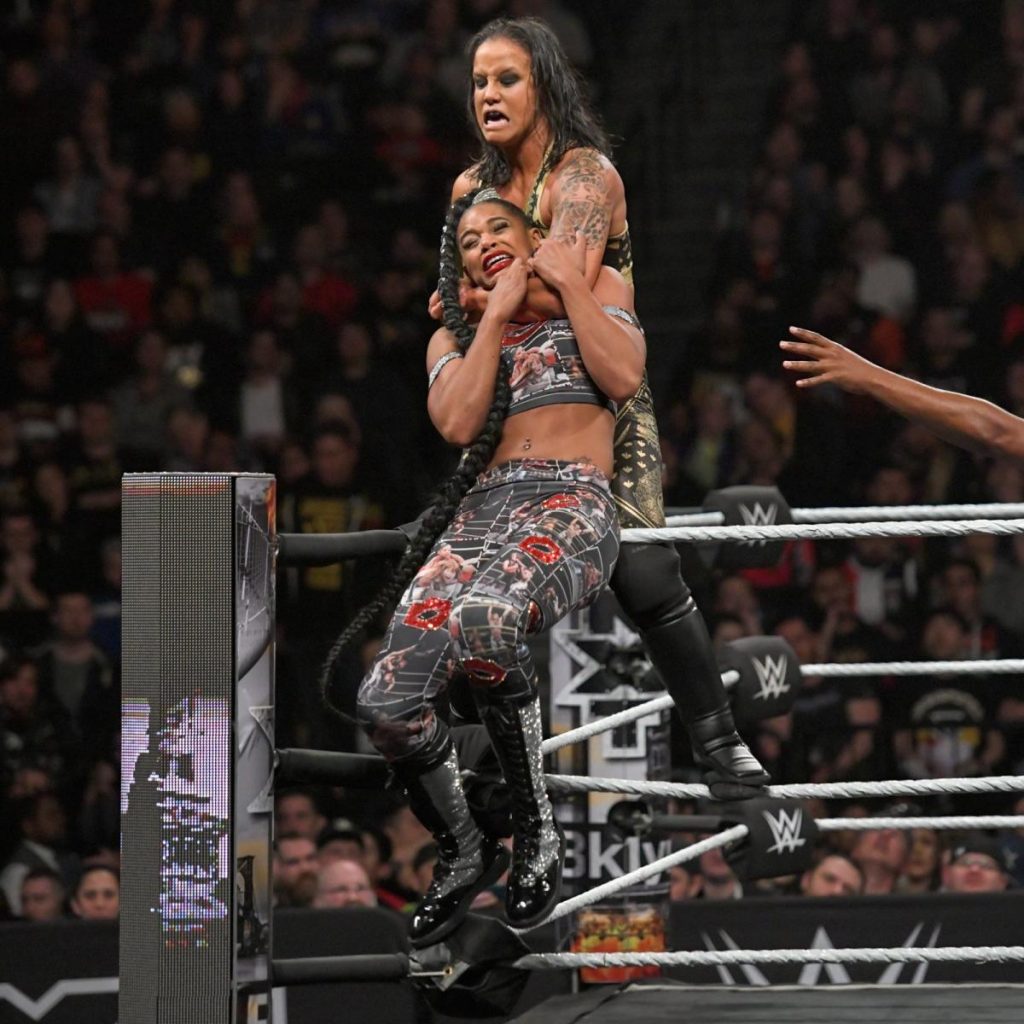 The fatal four way match also had great storytelling, with Bianca having to battle both Baszler on one hand and the tag team of Sane and Shirai on the other. Shirai and Sane eventually turned on each other, as expected, but it was handled in a very organic manner. Baszler sneaked in near the end and put Belair down with a rear naked choke, retaining the title after a 15 minute contest that showcased the strengths of all four women.
At this point, Baszler doesn't really have anything left to prove in NXT. Maybe management is waiting until Maria Shafir and Jessamyn Duke are ready for the main roster as well, so that they can join Rousey to reform the Four Horsewomen of old.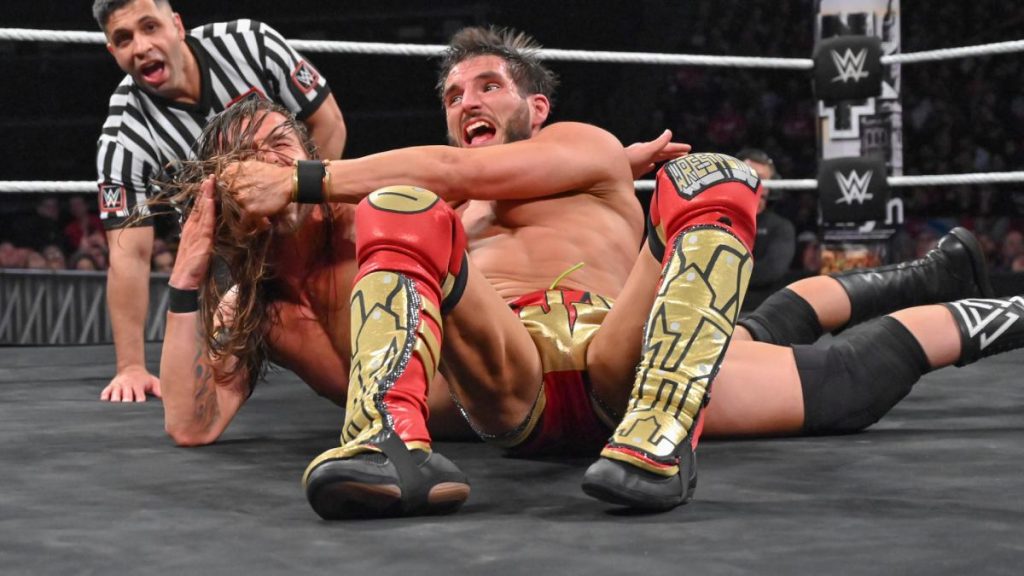 The crowd was firmly in Adam Cole's corner during the final match of the night. However, Gargano gave it his all, refusing to take advantage of count outs, battling Cole to almost a draw. Both men scored a fall twenty minutes into the match.
While both men gave it their all, Cole was willing to go the extra mile, using several Last Shots to wear Gargano down, while the Undisputed Era interfered, beating Gargano to a pulp, three men at a time. Gargano's selling was top notch (as expected); you couldn't help but believe that this was a man on the verge of death, refusing to let go as he fought for his dreams.
After two superkicks and another pinfall attempt, Cole readied himself for another Last Shot. Gargano, however, was ready this time, catching his oppnonent in a Gargano Escape. At 38:25 minutes, Cole tapped out, and Gargano won his first NXT Championship.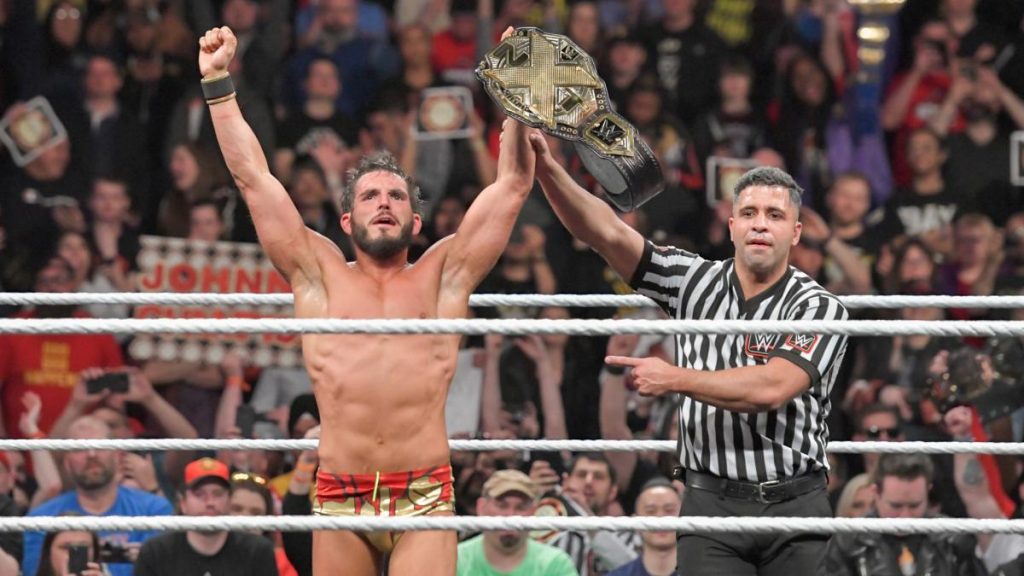 After several long, long years, Gargano had not only won his second Takeover match, but was also now the first NXT triplecrown champion. An emotional Gargano celebrated with his father and wife, his life long dreams finally realized in the Barclays Center. As the 18,000-strong crowd chanted 'you deserve it', Tomasso Ciampa came out, hugging Johnny Gargano and finally ending their legendary story.
It's amazing that they came up with this finish, since now they can spin the Gargano and Ciampa story in either direction, once Ciampa is ready to compete again.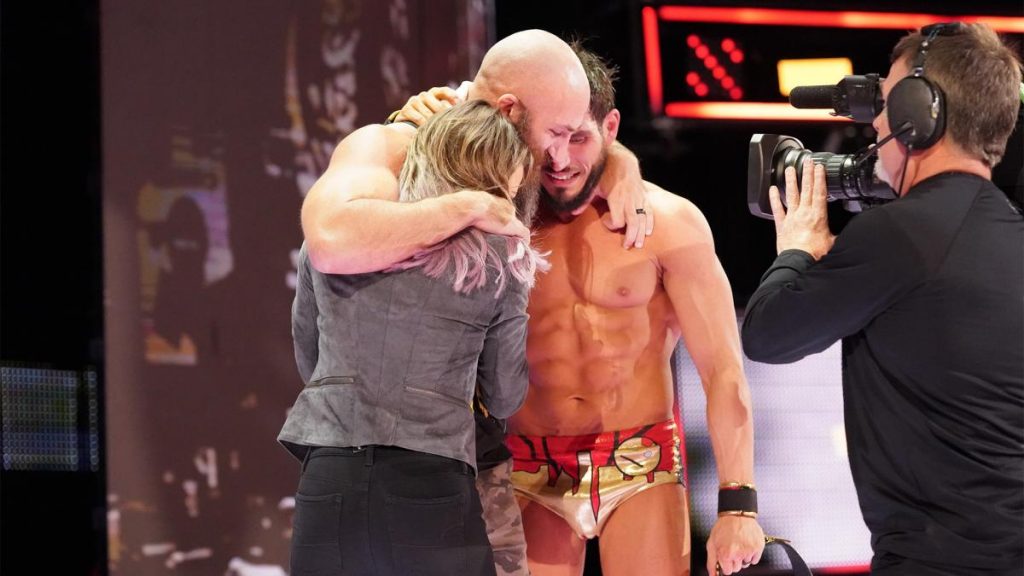 This match took time to build, but once the pacing picked up, there was no looking back. The simple story of Gargano's never say die attitude clashing with Cole's desperation was realized beautifully by all parties involved. It's amazing that it worked as well as it did, because Gargano and Cole had literally two weeks time to complete an overarching story three years in the making.
Is this match as good, technically, as Gargano's bout with Ricochet? No, it's not. But in terms of story, it may as well be the best WWE match I have seen in the last three years.
Overall, the Takeover show ended around 10:30 pm, clocking in a handsome three and a half hours. That's the perfect length for five title matches; obviously, it worked out handsomely in the show's favor. It will be tough for either G1 Supercard or Wrestlemania to top this, but then again, that's how Wrestlemania Weekend always has been.
If you saw Takeover: New York, I hope you got your money's worth, because I certainly did. If you didn't, then please subscribe to the WWE Network for only $9.99! (I will take some of that sponsorship money now, WWE.)