Venom isn't good.
But if you are up for a short one-time watch that's dated and barely interesting except for the dynamic between the titular symbiote and Eddy Brock, then you might just as well watch it in the theaters.
It's very tempting to make the obvious "turd in the wind" joke, like many reviewers have done by this point. The dialogue in this movie, especially be Venom, can be very cringe-inducing. But Venom, for all its faults, is not offensively bad. It's saved, at least, by Tom Hardy's sincere effort: as both Eddy Brock, the gonzo journalist and Venom, the comedic killer symbiote.
Looking for Symbiotes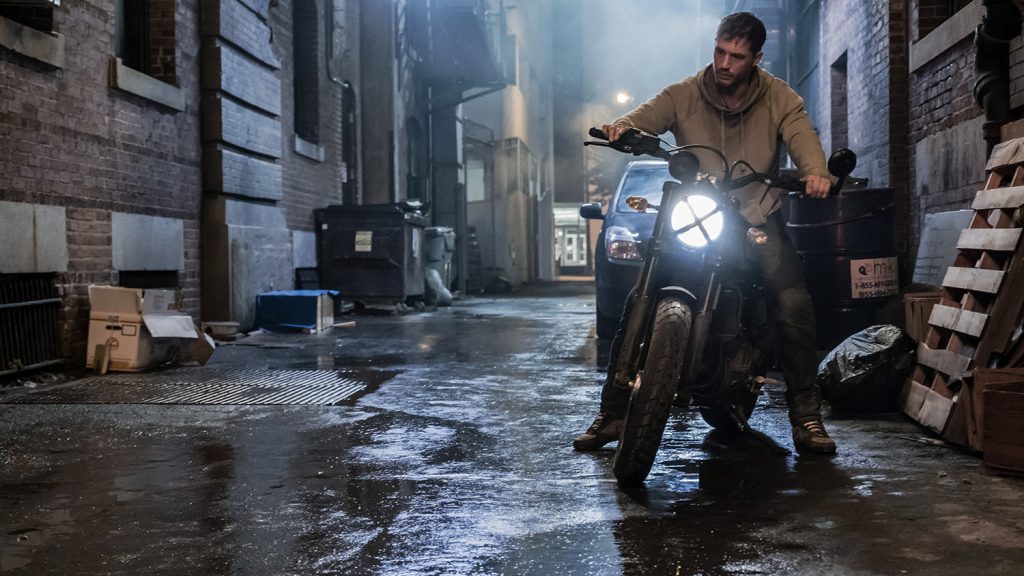 Venom isn't a smart movie, and Eddy Brock isn't a smart leading man. He confronts the film's antagonist, Carlton Blake (Riz Ahmed) during an interview about his human rights violations in pharmaceutical testing without any evidence to back up his claims. For his brashness, Brock loses his job and his girlfriend in one fell swoop.
Brock later sneaks into Blake's labs to investigate his shady business practices and gets infected by an alien symbiote. This takes around half of the movie's runtime to happen.
The best thing in the movie is the manic dynamic between Eddy and Venom.
Venom identifies with Brock as another loser, and bonds with him as he hunts for meals and evades capture by Carlton's men. It's akin to a slightly kitsch buddy cop comedy, as Brock and Venom constantly bicker while trying to find common ground.
Of course, Tom Hardy himself puts in a solid turn as Brock. A consummate character actor, Hardy uses several character tics to make Eddie Brock feel lived in. His physical comedy also makes for good viewing once his bickering with Venom starts.
The fight scenes are satisfactory, and the symbiotes get a decent amount of runtime. The CGI, however, is nothing to write home about.
Bland Storytelling and Shoddy Character Work Leave a Lot to be Desired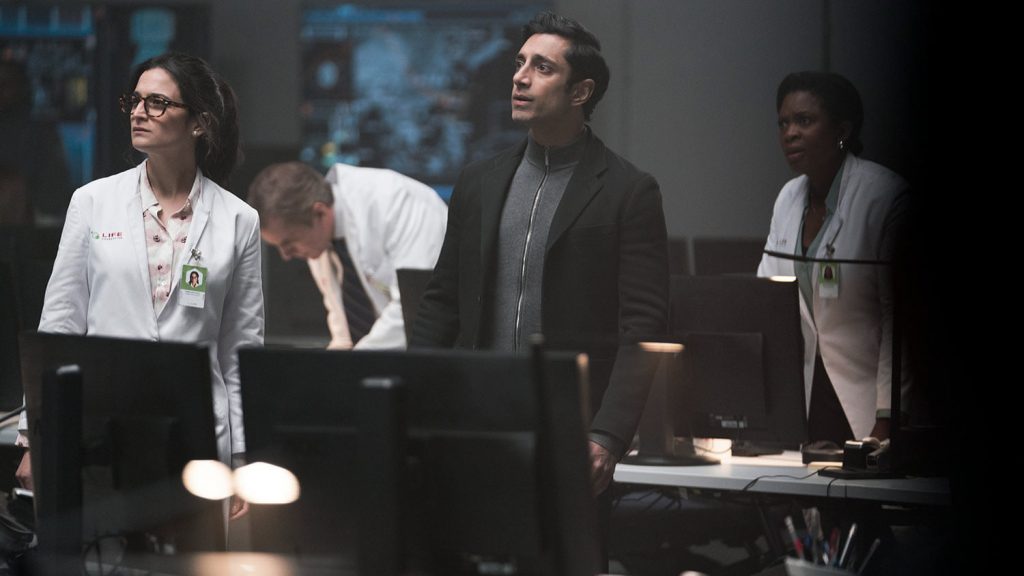 Michelle Williams' Annie Weying doesn't get much to do. She picks up a new boyfriend pretty quick. Once Venom enters the scene, the film does an okay job of involving her without making the involvement seem too contrived. However, there is little chemistry between her and Hardy. Jenny Slate and Reid Scott are given very little to do with their roles.
The film's villain, however, is a thinly veiled pastiche of Elon Musk who's rather poorly developed. He talks about advancing humanity through space exploration in one breath and disposes of his scientists through experiments in another. This condemnation of corporate evil is ironic in a film produced by a giant corporation known for making questionable choices in film making.
The final battle with the alpha symbiote, Riot, is also sometimes hard to follow, as the objective of the clash is to essentially separate the aliens from their hosts. Nevertheless, some of the earlier fight scenes are fun, although dated.
In fact, the entire film feels dated and emblematic of an era in superhero films that hearkens back to the Ghost Riders and Daredevils of the mid-2000s.
It was always going to difficult to do a Venom movie without Spider-Man, but Sony does itself no favors with the weak script and bland storytelling. There are also some similarities to 90s films and comics, which is fitting since Venom reached peak popularity in the 90s.
Director Ruben Fleischer (Zombieland, Gangster Squad) and screenwriters Jeff Pinker, Scott Rosenberg and Kelly Marcel did a decent job with separating Venom from Spider-Man's mythos, but there is little in the film to attract the moviegoer's attention other than Hardy's performance. The film is poorly paced and is unable to utilize its cast.
What Could Have Been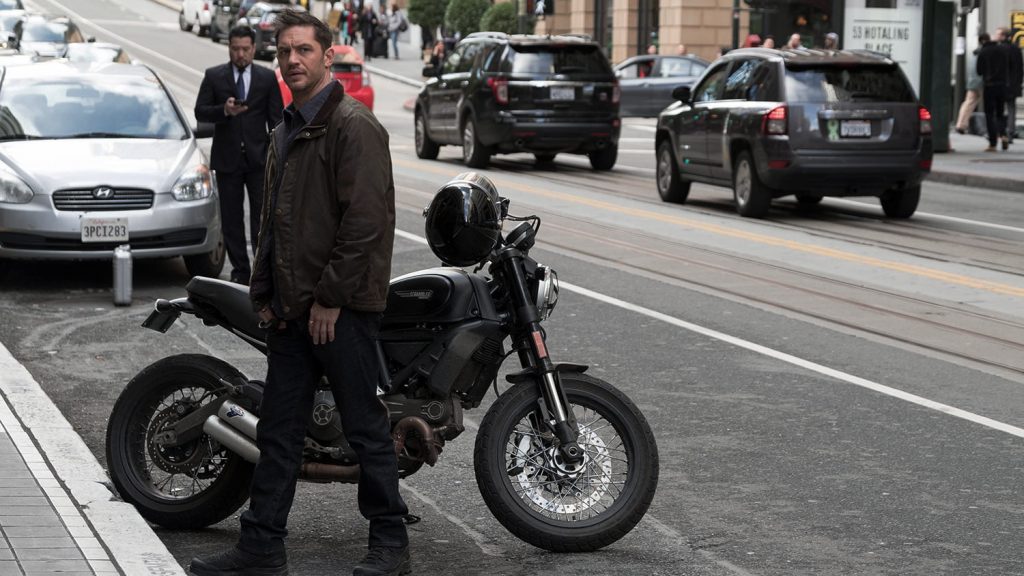 Perhaps, the film would have benefited if it was more confident about its humor and discarded its pretense for serious plotlines. Better fight scenes and a R rating could have also served as its saving grace. There's a scene where Venom bites someone's head off, and the person's body is nowhere to be seen in the next shot.
Despite its many shortcomings, Venom is set to earn a lot of money.
It's good for a one-time watch, though you aren't missing out on anything if you don't see it in theater.