I am a Brazil supporter and a true Madridista. By all rights, I am supposed to hate Messi with unmatched passion.
My perspective of Lionel Messi, however, has changed and evolved over the years. I call him, half-sincerely, half-scathingly, Argentine Jesus.
Messi was, at one point five years ago, a true contender for the greatest of all time. He had four Ballon d'Ors against Ronaldo's three. He had guided Barcelona to multiple trophies and several doubles and trebles. A World Cup win was all he needed to solidify his claim. Then, 2014 happened.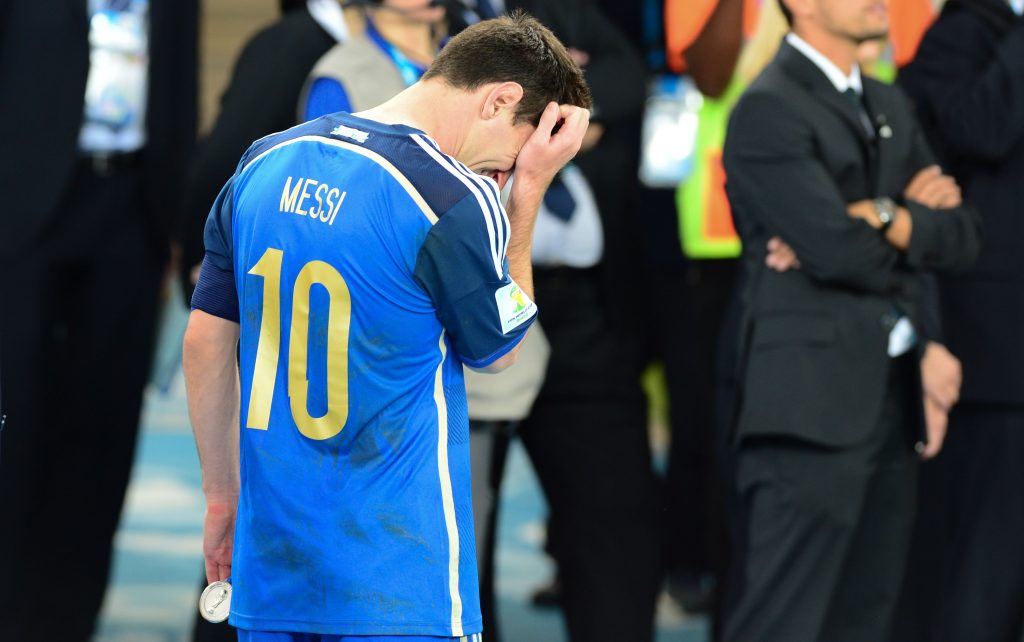 Messi dragged Argentina on his own to the final in Rio, only to fall short in the final by a 113th minute Mario Götze winner.
For the 2018 qualifiers, he played a similar role, scoring 7 goals in 10 matches. His hattrick against Ecuador ensured Argentina's place in Group D at Russia.
In a candid interview with FIFA, Messi expressed his relief at Argentina's victory.
"It was very important because missing out on the World Cup would have been a huge blow, firstly for the squad as a whole and then for me on a personal level. I don't know how I would have taken it. The same goes for the people of Argentina."
He was also asked if the wounds from the 2014 final had yet healed.
"No! I don't know if they're ever going to heal," Messi replied. "We're just going to have to live with it. It's going to be there forever.
The World Cup is a very happy memory and a bitter one too because of how it ended, how it all worked out. But it's always going to be there."
Finding Redemption in Russia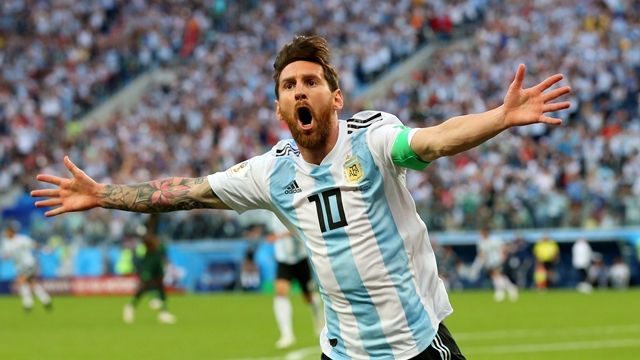 Messi's 2018 World Cup campaign didn't start out as well as he had hoped. After a draw and loss against Iceland and Croatia, the Albacieste faced a must-win situation against Nigeria at St. Petersburg.
Fortunately, Messi pulled through, as did the rest of the time, to everyone's delight.
"We already knew we were going to win," the captain said in the post-match conference.
"We were confident that God would help us, that all would turn out well."
"I think we saw a different attitude towards the last game, not just from him [Messi], but from all the team, all the players," said Argentine defender, Federico Fazio.
The Challenger Remains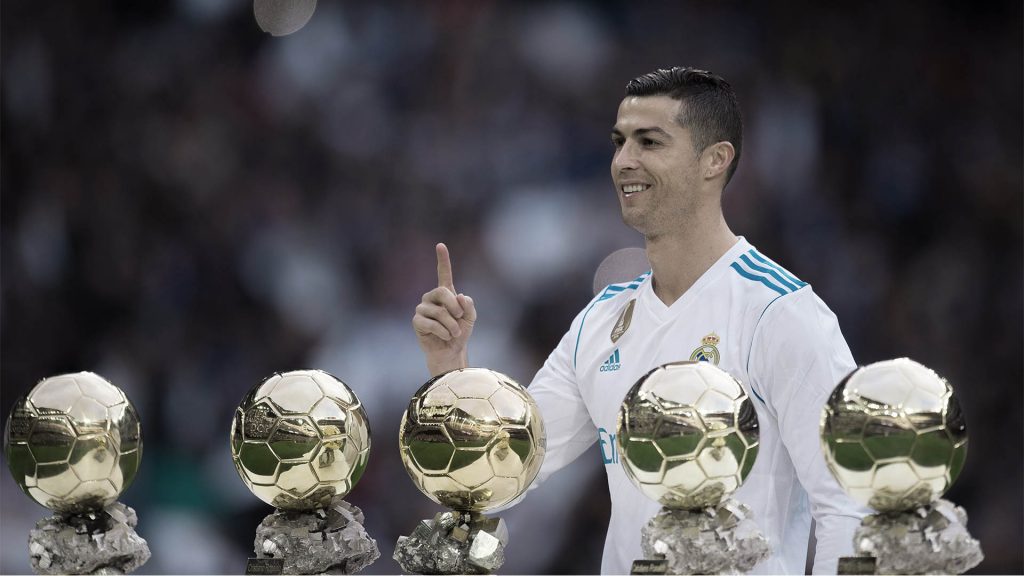 It's tempting to label the Messi Ronaldo rivalry as something akin to Superman vs Batman, Federer vs Nadal or Serena vs Venus. Such labels, however, are misleading. It's difficult to label either Ronaldo or Messi as anything other than Ronaldo and Messi. The two have scored over a thousand goals and reshaped modern football in the process.
Since 2014, Ronaldo has evolved into a nigh-unstoppable machine. He has netted the Balon d'Or four times in the last five years, levelling his tally against Messi. Under the steady stewardship of Zinedine Zidane, Ronaldo has also won the Champions League trophy a record three consecutive times for Real Madrid.
It's hard to underscore how tremendous this achievement is for casuals and seasonal fans like yours truly. After 2012, Ronaldo was trailing Messi 1–4 in the Balon d'Or race.
Instead of giving up hope, Ronaldo kept his head down and worked hard, improving his form and performance year after year.
Ronaldo holds a total of seven UCL records: these include most goals scored (120), most goals scored in a season (17, 2013/14) and most UCL final wins (5, 4 with Real Madrid and 1 with Manchester United). Ronaldo is also the current all-time leading goalscorer for Real Madrid with 450 goals in all competitions.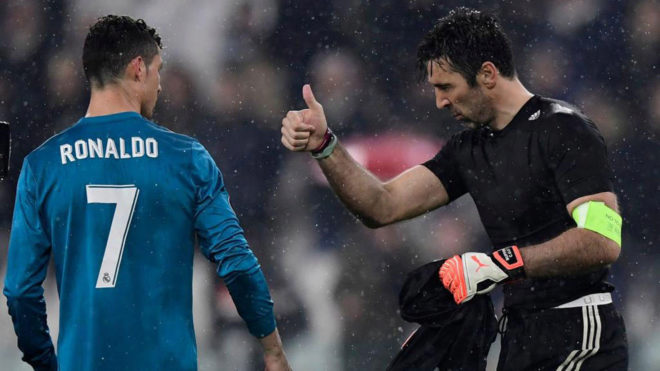 "Ronaldo is a player who is at an incredible level," Gianluigi Buffon said, following Juventus' 3–0 loss to Madrid in Champions League.
"His worth is comparable to Maradona, Messi or Pele.
My Champions League dream isn't possible because the best has stopped it."
Is the Holy Grail Within their Grasp?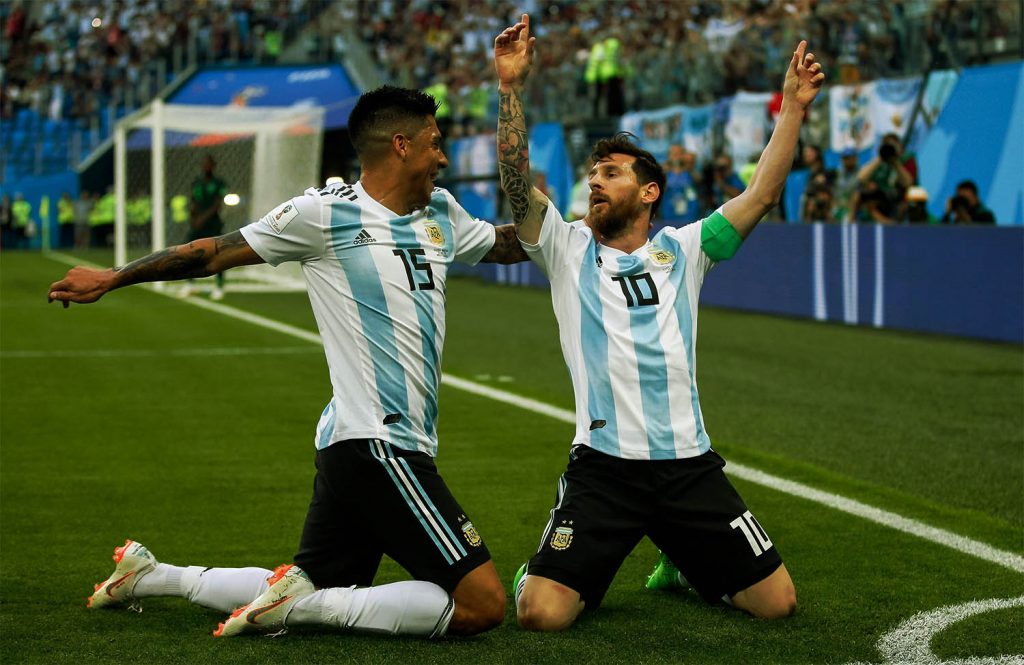 The World Cup is a much harder prize to obtain than both the UCL or the Balon d'Or. Hosted once every four years, the tournament has changed since it began in the 20s. The level of competition has increased dramatically. In the 2018 edition, several underdogs fought giants tooth and nail to multiple draws and upsets.
Ronaldo's peak World Cup performance was obtaining 4th place in 2006. Portugal later ran into Spain in 2010 and failed to qualify for knockouts in 2014. Messi, of course, famously took his team to the finals in 2014. Earlier in 2010, Messi struggled to make a major impression under the tutelage of Maradona, losing against Germany in the quarterfinals.
It's unlikely either legend will win soccer's Holy Grail.
Messi was more likely than Ronaldo to achieve the feat, but his team had the tougher draw against France on Saturday.
What Are We Even Fighting For?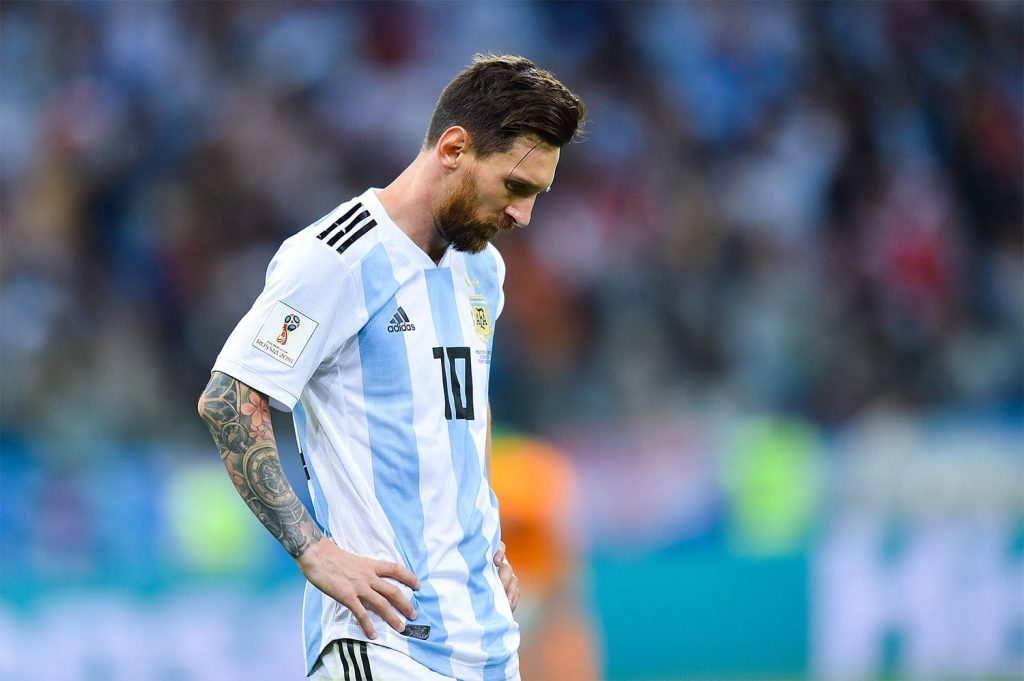 At this point, is the debate between Ronaldo and Messi even necessary? The vitriol on both sides has grown toxic and tiring.
In their 30s, Messi and Ronaldo are still hitting their peaks. Messi is the consummate playmaker, while Ronaldo is the relentless scorer.
The pressure of the fans and nation is starting to suffocate the 31-year old Messi, while the 33-year old Ronaldo is still enjoying the game nine times out of ten. More than ever before, the shadow of Diego Maradona looms large over Messi's head.
The Argentine focuses purely on football, prioritizing the game over his physique and marketability. Ronaldo, on the other hand, is unabashedly materialistic. He maintains his youthful physique and has no problems snagging one endorsement over another.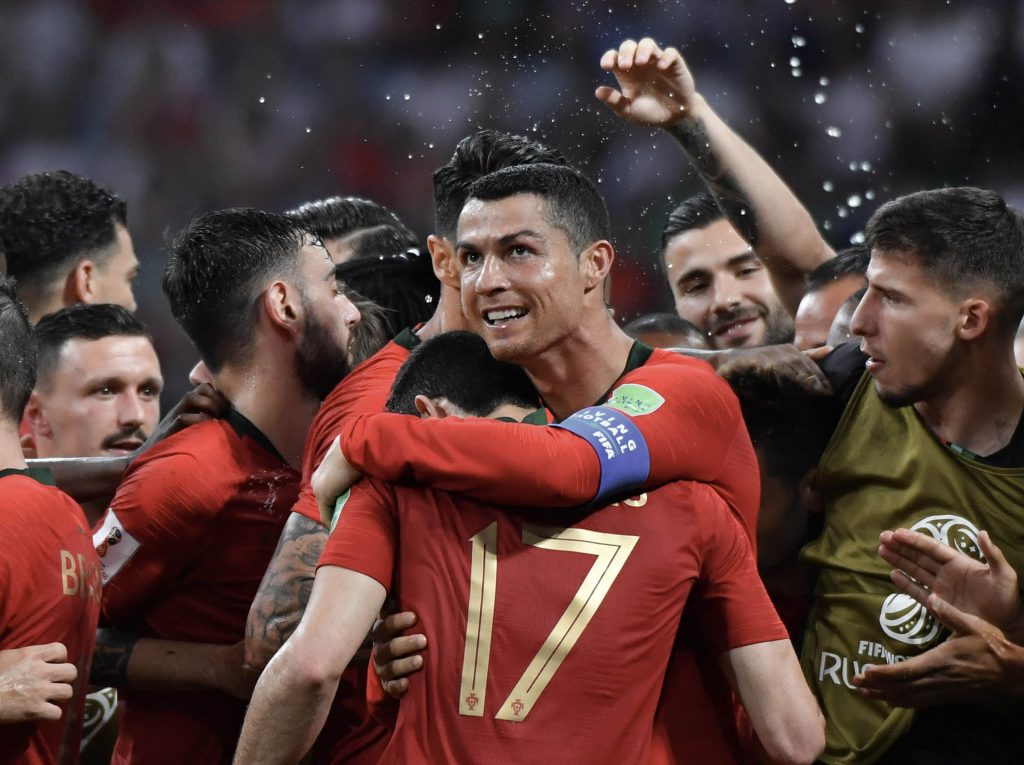 Both have qualities that the other admires. "I would love to have his left foot," Ronaldo once admitted. "He is a phenomenal player with a lot of quality," Messi said about Ronaldo in 2017. "All the world knows, and that is why he is one of the best of the world."
Whatever the outcome in the next few days, one thing is certain. The Messi and Ronaldo rivalry is one for the ages.
As these two enter the twilight of their careers, we must cherish and enjoy their performances while we still can.
We will never see an era like this again, nor will our children, or their grandchildren for that matter.