If there's one thing that most of us can agree on, it's that 2016 has been pretty bad. The one consolation for some of us is that wrestling has been pretty good throughout the year.
The independent scene, as always, consistently delivered great matches and amazing moments, from Ricochet vs Ospreay to the ridiculous brilliance of the Broken Hardys. The WWE product, however, has been bland and uninteresting for the last couple of years.
2014 was bad enough with CM Punk leaving and Daniel Bryan getting injured. Then in 2015 we saw the birth of the Roman Reigns monster push. We thought Super Cena was bad, but then we heard Roman say 'suffering succotash' and saw him superman-punch and spear his way to victory after victory.
All this baggage makes WWE's surprisingly good 2016 a true blessing in disguise. The 'New Era' probably has some ways to go before hitting its peak, but it's had a pretty good first year.
Honorable Mentions
Hail the King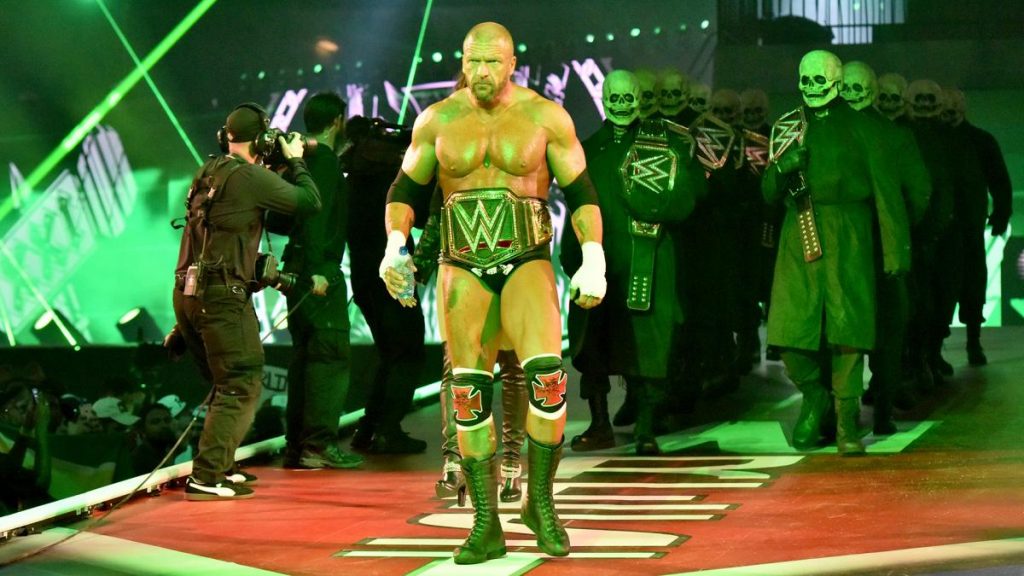 On paper, a 47-year old Triple H as a world champion in 2016 shouldn't have worked, but it was more enjoyable than it had any right to be. Later in the year, Triple H was involved in another memorable moment, betraying Seth Rollins to put the Universal Championship on Kevin Owens.
The Man, The Myth, The Legend: James Ellsworth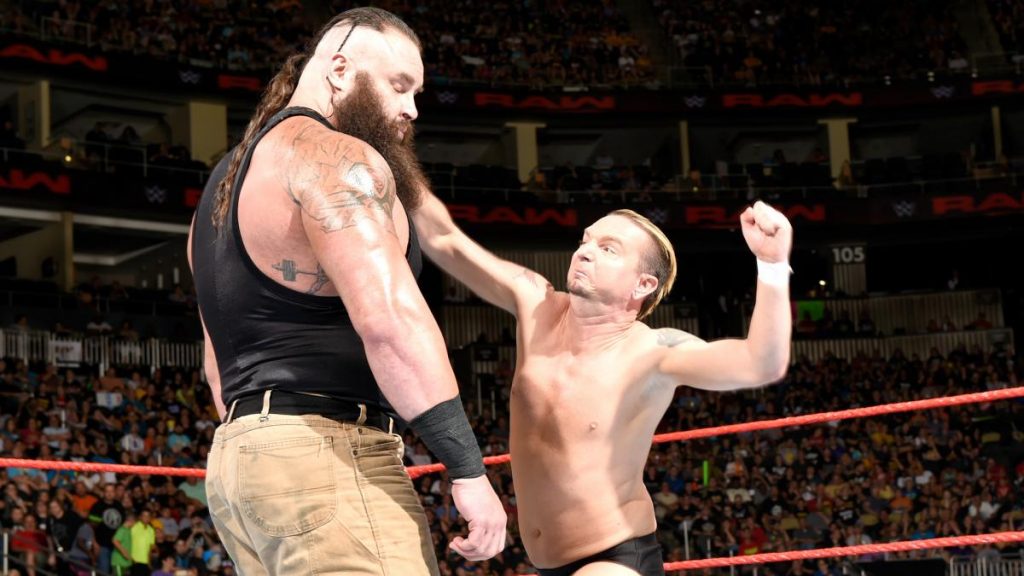 James Ellsworth was supposed to be just another jobber, but somehow, he became an internet sensation. To Ellsworth's credit, his comedic timing and understanding of his hapless character is magnificent. The last time we saw him 2016, he was slaughtered by AJ Styles in a WWE championship match to great effect.
The Prodigal Son Returns
James Ellsworth was supposed to be just another jobber, but somehow, he became an internet sensation. To Ellsworth's credit, his comedic timing and understanding of his hapless character is magnificent. The last time we saw him 2016, he was slaughtered by AJ Styles in a WWE championship match to great effect.
The Prodigal Son Returns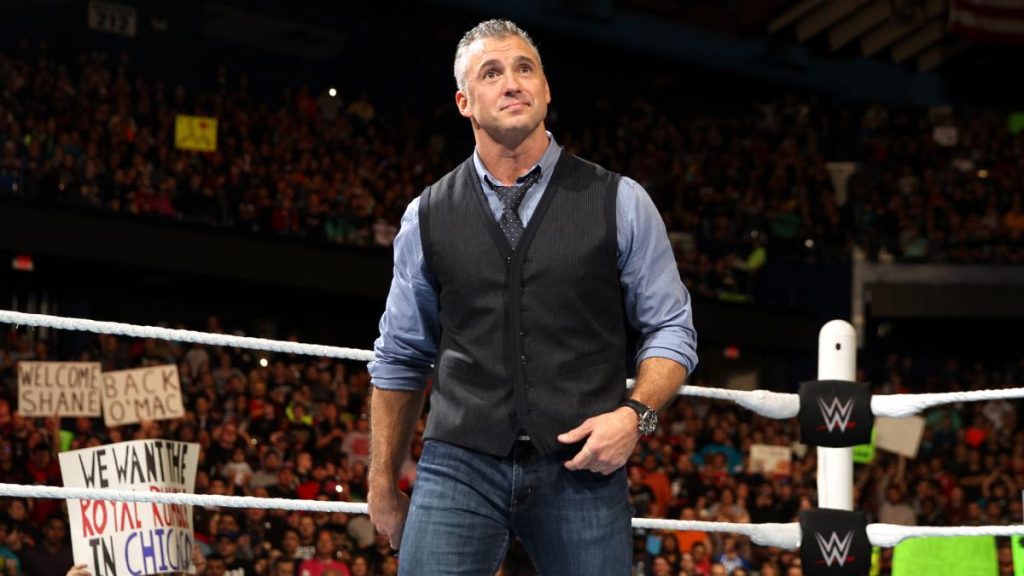 Shane McMahon was probably no one's first choice as Undertaker's Wrestlemania opponent, but he delivered one of the moments of 2016 with his death-defying plunge from the Cell. His later performance in the Survivor Series brand war match was also a highlight. His never-say-die attitude throughout the match embodied SmackDown's underdog status.
The Decline of the Roman Empire
Roman Reigns fell from grace after his suspension before Money in the Bank. His misfortune created world championship opportunities for the likes of Dean Ambrose, Finn Balor and Kevin Owens. After so many months of the Roman Reigns mega push, it was unbelievable to see these crowd favorites gain recognition on such a grand scale.
Goldberg Squashes the Beast
Roman Reigns fell from grace after his suspension before Money in the Bank. His misfortune created world championship opportunities for the likes of Dean Ambrose, Finn Balor and Kevin Owens. After so many months of the Roman Reigns mega push, it was unbelievable to see these crowd favorites gain recognition on such a grand scale.
Goldberg Squashes the Beast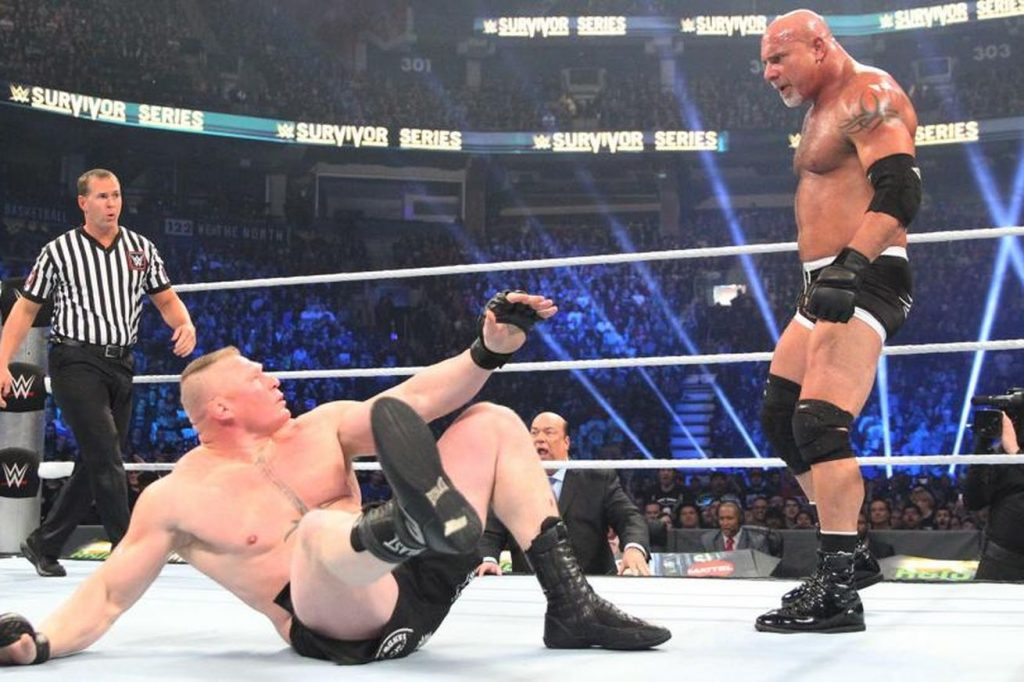 Given Goldberg's injury in the week before the match, him squashing Lesnar in less than two minutes was perhaps the best outcome. At any rate, it was the most shocking one. It created tons of online buzz and generated a lot of interest for the next chapter in this feud. It also cemented Goldberg's status in history as a force of nature. Plus, this has given Paul Heyman a chance to do more than his usual repertoire about eat, sleep, conquer, repeat. His post-Survivor series interview with Michael Cole was brilliant.
Drink it in, Maan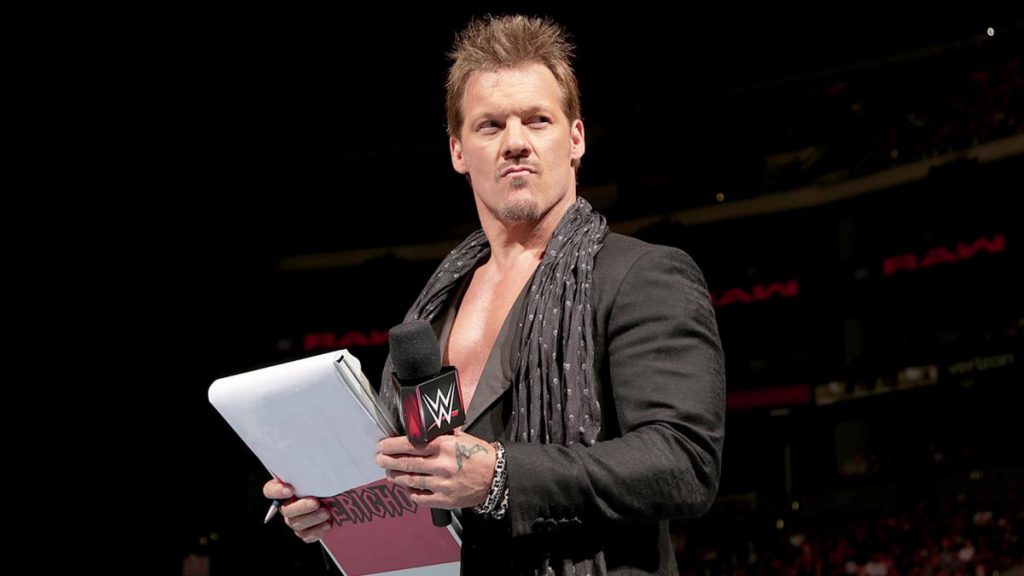 After years of middling, short-lived returns, Chris Jericho seems to be on a last, legendary heel run. From his feuds against AJ Styles and Dean Ambrose to his friendship with Kevin Owens, Jericho has been a major player throughout 2016. The 46-year-old is consistently the most entertaining part of Monday Night Raw, often inventing new catchphrases and gimmicks. The List of Jericho, for instance, is more popular right now than most wrestlers on the roster.
Alexa Bliss Hits Her Stride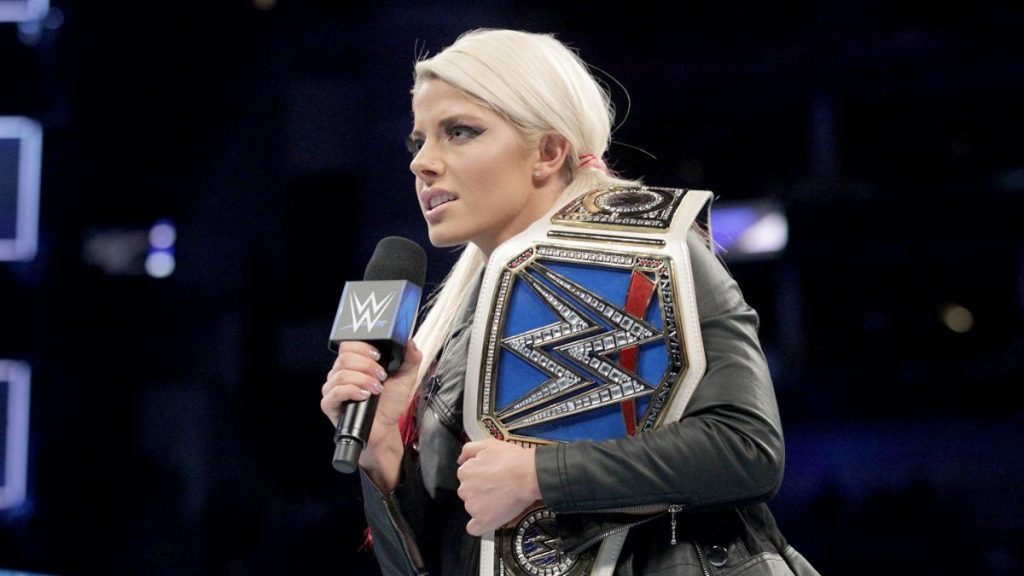 It's hard to believe, but it's been a year and a half since the start of the Women's Revolution. During this time period, three of the Four Horsemen- Charlotte, Becky Lynch and Sasha Banks- have consistently dominated both rosters, for better or worse. In the meantime, another NXT graduate has quietly honed her craft, and in the months since the Draft, quickly seized her spotlight.
At 5'1", Alexa doesn't fit the mold of a typical female wrestler. A lifetime of sports and gymnastics has made her acutely aware of her diminutive size.
"There was a situation where I was jumped, after that my parents put me in kickboxing," Alexa told The Ottawa Sun in an interview. "I trained with some MMA fighters and that kind of stuff. It helped build my confidence."
Not only does Bliss have a strong background in athletics, she is also very easy on the eyes. These two factors probably played a large part in getting her foot in through WWE's door. It's her character work, however, that legitimizes her as a top-of-the line performer.
Twisted Bliss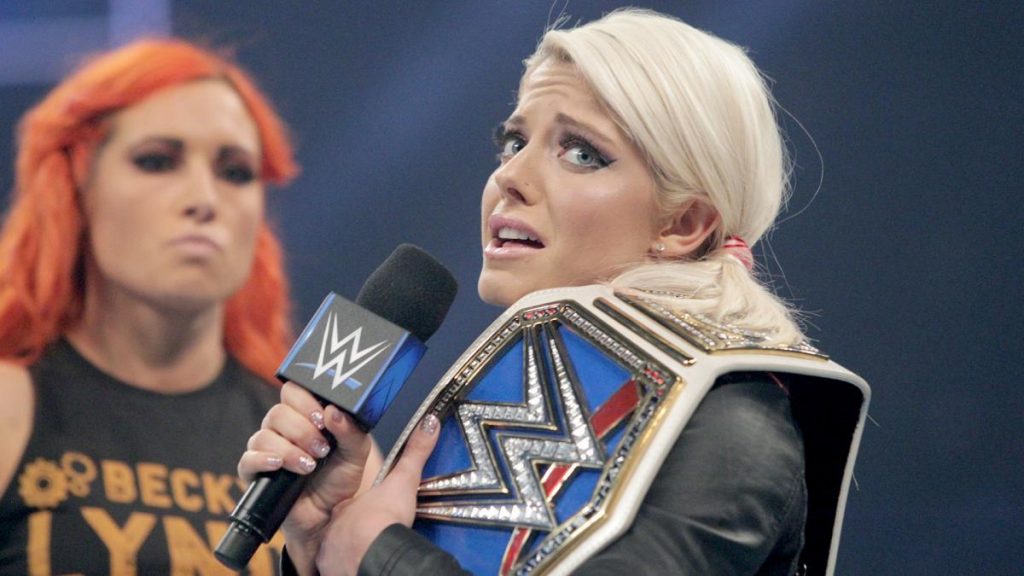 Outside of the squared circle, Lexi Kaufman is a sweet girl who gets along with most people she meets. "When I first debuted with NXT, I wore glitter, I wore a blue tutu, that was probably the closest thing to me as a real person." Things quickly changed as she settled into her role as Alexa Bliss. "It's so much more fun getting people not to like you. You get to act ways you can't act in public."
Bliss is a natural when it comes to playing a heel. She's akin to a pit-bull, making up for her size with plenty of bark and heaps of aggression. Her fantastic expressions make her portrayal all the more convincing. "I study a lot of people and their mannerisms. If I see somebody do something I don't like, I use that. I'm thinking if I don't like it, I'm sure somebody else doesn't like it either."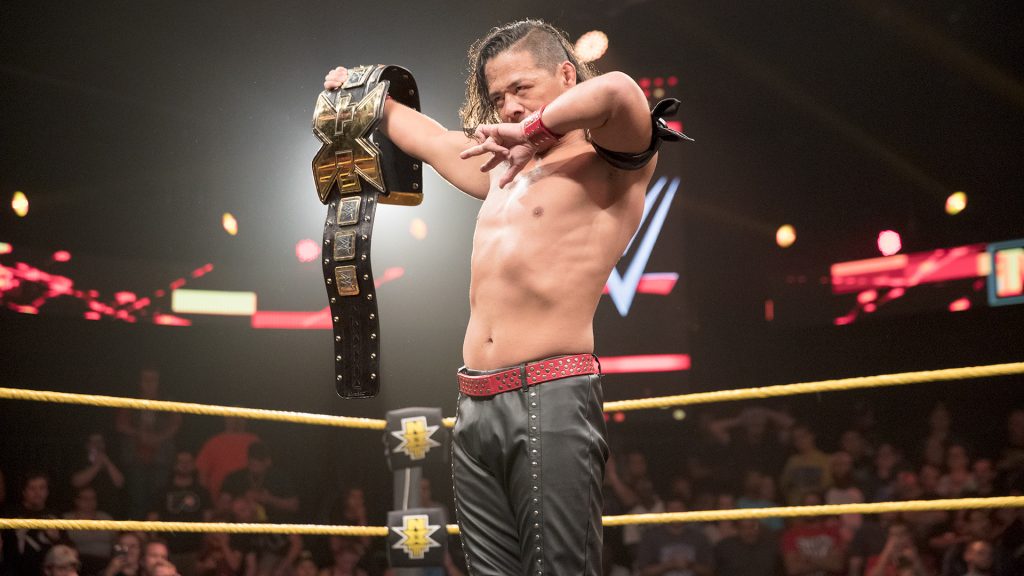 Soon after her main roster debut, Bliss found a great rival in Becky Lynch. Bliss's snide, hateful heel is a great foil for Lynch's gutsy, no-nonsense lass kicker. Their pairing brings out the best in each other. Bliss' venomous promos keep Lynch on edge, adding more vitriol to her retaliations. On the other hand, Lynch's ring prowess pushes Bliss to up her game.
Bliss has all the makings of a future star. She's young and already a Women's Champion. As incredible as her journey has been so far, greater things probably lie ahead in her future.
NXT Rebuilds its Roster and Continues to Deliver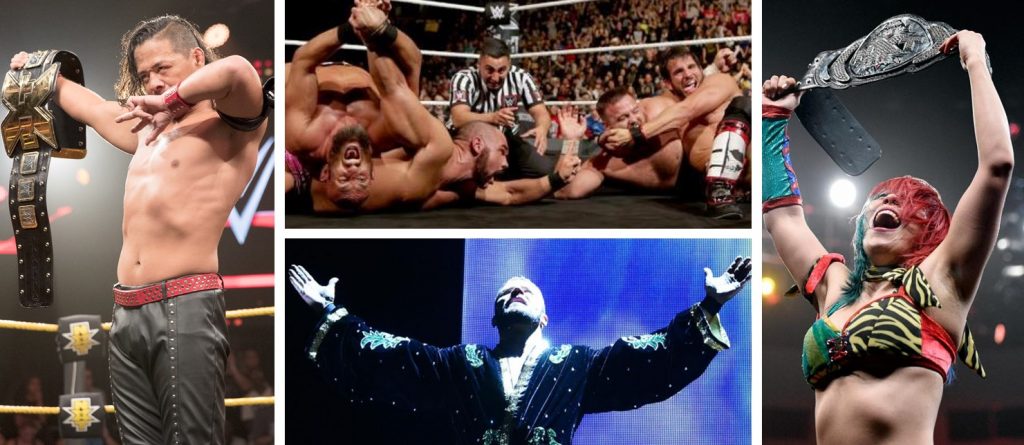 The brainchild of Triple H, NXT has gained a reputation of being a better overall product than Raw or SmackDown since its repackaging in 2012. The smaller, hour-long show focuses more on competitive rivalry than drama, though there have been plenty of that throughout the years.
"NXT allows us to, for lack of a better term, super-serve our most hardcore and passionate WWE fans," Paul Levesque (Triple H) said in an interview with CBS Sports this month. "I kind of felt like there was always room for that to happen. There's just that alternative and the opportunity to grow in a different direction. I think NXT has just kind of hit that niche in a perfect way."
2016 has been a year of rebuilding for NXT. Despite multiple main roster call ups and falling relevance in the WWE Network, NXT continues to deliver an excellent product.
Guys like Austin Aries, No Way Jose and Tye Dilinger have kept the non-title picture plenty interesting. Asuka's undefeated streak has been a joy to watch, building her up as force to be reckoned with. Unfortunately, she hasn't had much to do in the post-Draft landscape.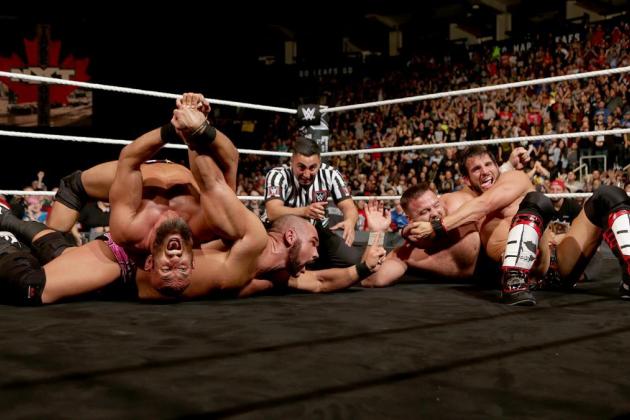 The main event scene has been vibrant throughout the year, from the culmination of Samoa Joe and Finn Balor's storied rivalry to the birth of a new star in Shinshuke Nakamura. In both Nakamura and Bobby Roode, NXT has found full-fledged, highly charismatic stars who also have the star power and skillsets to perform at the highest level. Their amazing entrances are the perfect cherry on top.
"When I got this glorious song it all evolved into this very unique character. The song has caught fire and the entrance, too. It's been quite fun," Roode said in a Fox Sports interview. "WWE makes you a superstar. There's no better place to be and they just know how to do it all right."
Reality Era 2.0: Daniel Bryan, The Miz and Talking Smack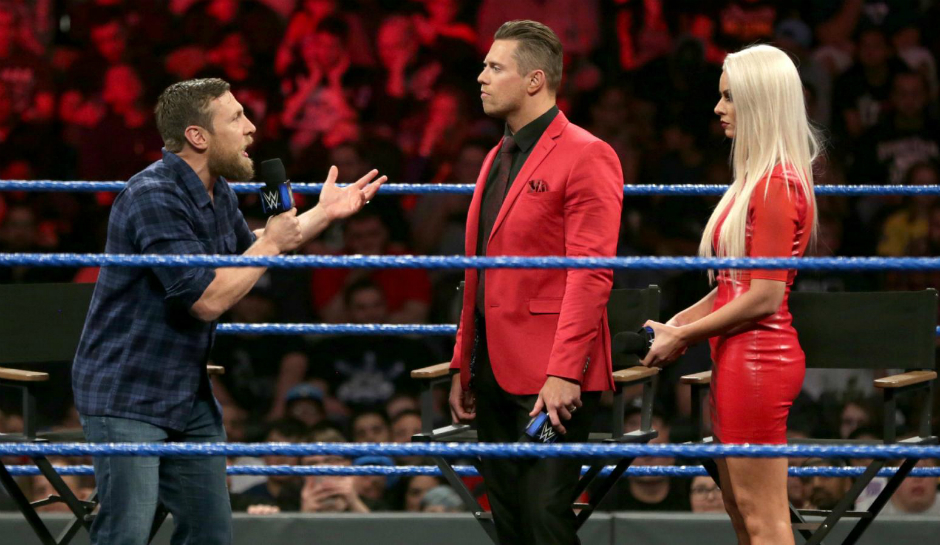 "My thing with Talking Smack is I want our talent to look really good," Bryan explained during his recent appearance on the Sam Roberts Wrestling Podcast. "The show is not about Rene and I, we're just the hosts. Part of our job — and this is something I'm really trying to learn — is bringing stuff out of it, but then leaving it on these guys. When Baron Corbin says something, I challenge him a bit, but I don't try to one-up him."
Miz Delivers the Promo of His Life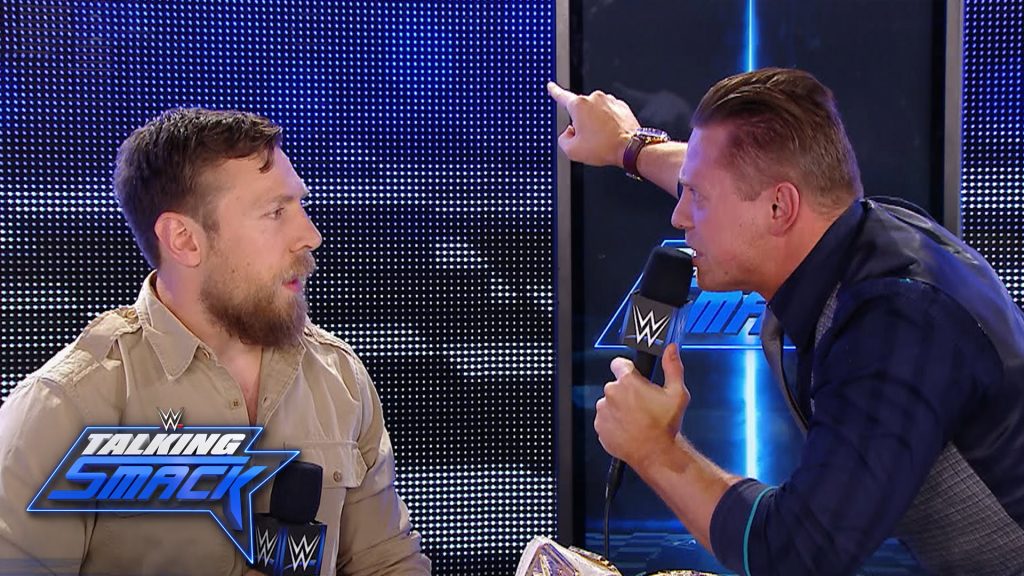 No performer has benefitted more from such a platform than the Miz. In a late-August episode of Talking Smack, the two butted heads in a heated confrontation that quickly turned very personal. The program drew massive buzz not only within wrestling fans, but within the larger sports community as well.
"Miz and I have known each other for a long time, and we really know how to get at each other's nerves," Bryan said in a follow-up appearance at ESPN SportsCenter. "So, I brought up the idea that I thought he wrestled like a coward, and he knows I don't like the way he wrestles. And then he called me out on something that's very personal to me."
Bryan, of course is referring to how Miz brought up his forced retirement, calling Bryan a coward in turn for not going back to the indies to wrestle again.
"He knows that's really pushing on a nerve. I sometimes think of myself as a coward too for not going to the independents. It's tough. Part of me just wanted to punch him in the face."
A Return to Greatness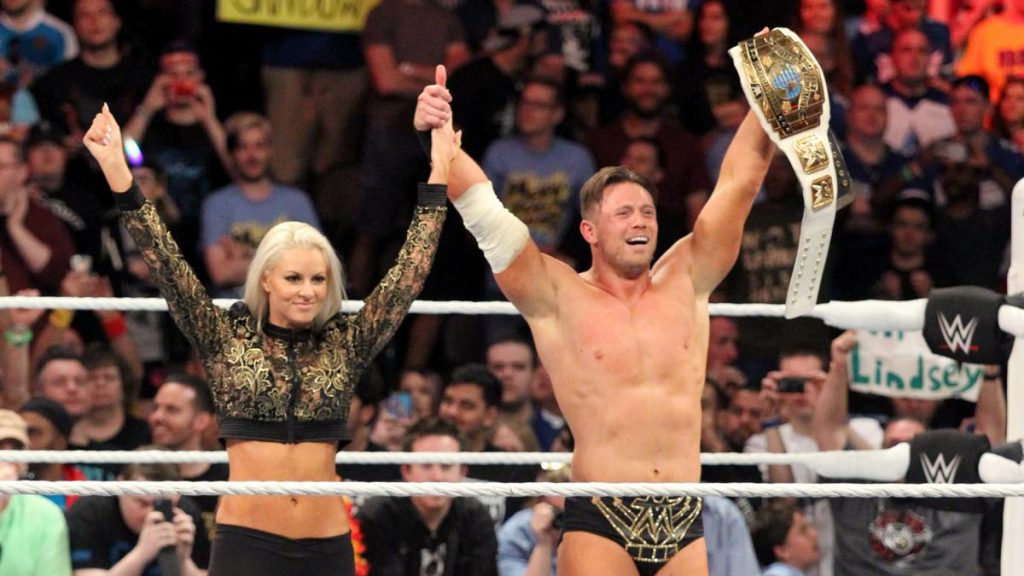 In the months since, Miz has revitalized his career. He has become a top heel, engaging in a fantastic feud with Dolph Ziggler that delivered two match of the year candidates.  Their No Mercy bout in particular jumpstarted Ziggler's momentum after years of losing.
The Miz's ongoing friction with Bryan continues to be a focal point of SmackDown shows. He is now copying Bryan's moves, claiming that he is doing them better than Bryan ever did.
His current feud with Dean Ambrose is only two weeks old, but already it has spawned gems like the Miz Participation Award. Last week, the Miz brought up Renee Young's relationship with Ambrose while being interviewed by her and got slapped for his troubles.
Last year, the Miz seemed to be stuck in perpetual midcard limbo. The new and improved Miz looks like he would be right at home in the world title picture.
The Magic of the Cruiserweight Classic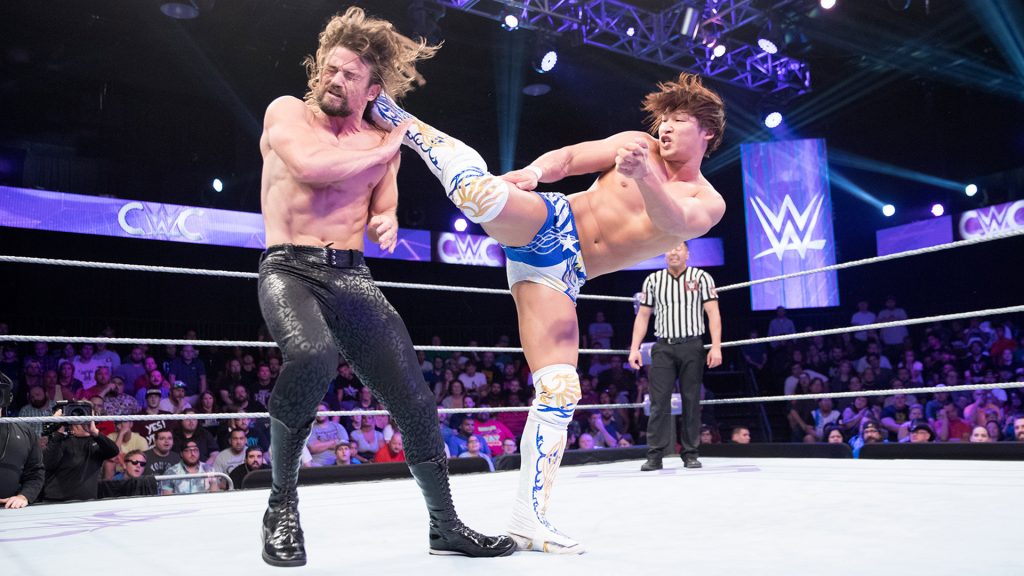 When the Cruiserweight Classic was first announced, few knew what to make of it. The 32-man tournament featured talent from all over the world. It involved NXT mainstays such as Johnny Gargano and Tomasso Ciampa, veterans like the Brian Kendrick, international superstars like Kota Ibushi and relative unknowns like Hoho Lun. The tournament represented a return to focus on the Cruiserweight division after a nine-year hiatus.
As exciting as the tournament looked on paper, when the time came, it blew all expectations out of the water. The matches were of a quality, style and intensity rarely seen on WWE television.
The performers were given ample time to showcase their incredible talent and almost none of them disappointed. The tournament also highlighted the versatility of the weight-class. It's easy to lump Cruiserweights together as high flyers or luchadors, but then how do you categorise technical wizards like Zack Sabre. Jr or strong style hard hitters like Ibushi and Tozawa?
As great as the quality of the wrestling was, the Cruiserweight Classic would hardly be as great as it was without its beautiful storytelling. The tournament stripped the exaggerated drama inherent in regular WWE programing, boiling the narrative down to simple, relatable themes. However, the way these stories were told through the in-ring action and sold through Bryan and Ranallo's frenetic, quality commentary made all the difference.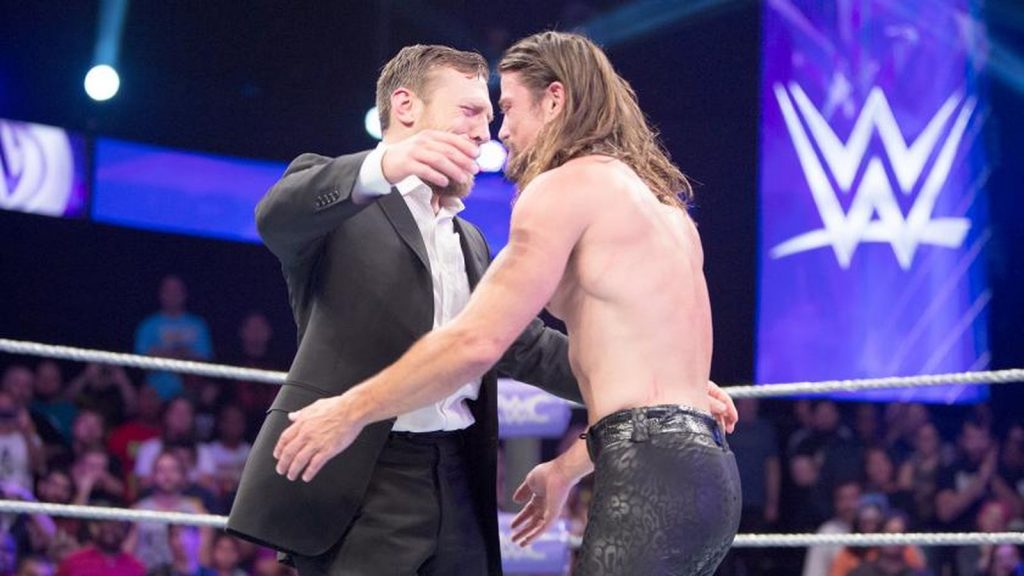 Wrestling is all about moments. The Cruiserweight Classic was full of them. Gargano and Ciampa hugging each other after testing the limits of their bodies and their friendship in a soul-destroying bout. Daniel Bryan embracing his old friend, the Bryan Kendrick, in tears after he lost a hard-fought match and his chance at redemption. And of course, TJ Perkins defying all odds, beating out favorites to win the tournament and become the inaugural Cruiserweight Champion.
The Cruiserweight Classic was a massive step-forward for the WWE Network. It's a natural evolution of Triple H's focused, scaled down booking with NXT. The returning Cruiserweight Division, unfortunately, has encountered difficulties adjusting to the format and audience of Monday Night Raw. However, the Cruiserweight Classic itself is a massive success. With a Women's Tournament and a UK Championship Tournament already planned for 2017, the Cruiserweight Classic can be a great blueprint for these smaller tournaments going forward.
AJ Styles' Phenomenal First Year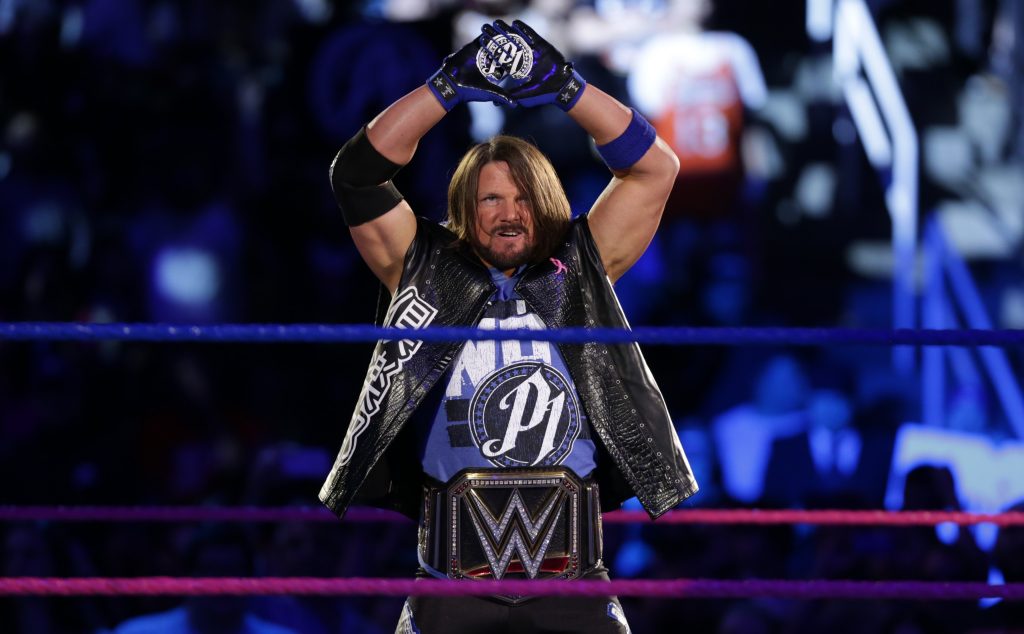 It had often been a running joke that the best wrestler in the world had never wrestled in the WWE. The former face of TNA has revitalized his career since he left the company in 2013, improving his in-ring style and character work by leaps and bounds. His memorable two-year run at New Japan Pro Wrestling saw him wrack up two IWGP Heavyweight Title reigns and a turn as the leader of the massively popular Bullet Club. It seemed inconceivable that Styles could make the cross to WWE this late in his career, until it actually happened.
"It's huge. The fact that I never thought I'd be in WWE and then on top of that doing really well here and given the opportunity to do well," Styles gushed in a Q&A session with Amarillo Global News. "I've had a great year, and to have my first year go this well is unbelievable. It started at the Royal Rumble and I guess that set the tone for how my year was going to be."
His phenomenal (pun-intended) rookie year has been a wild ride, from his initial feuds with Jericho and Reigns to his electrifying programs with John Cena and Dean Ambrose. The man is an absolute workhorse, landing 9 PPV matches that were rated 4 stars or higher by Dave Meltzer of Wrestling Observer. He is also the current WWE champion, with a reign of over 100 days that he is looking to continue into 2017 (barring a potential upset at the last SmackDown show of the year).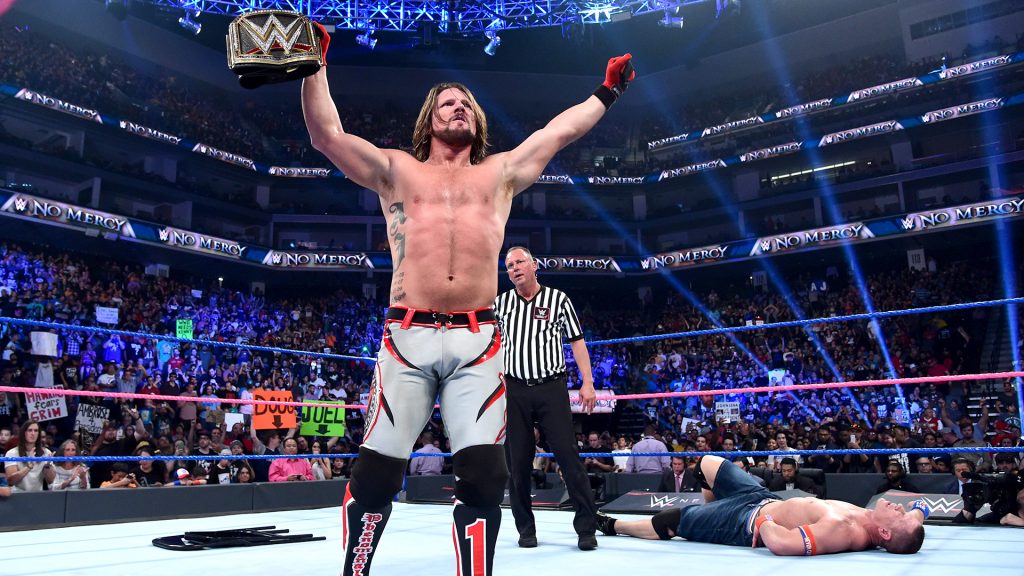 "I have been champion everywhere, but there is nothing even close as to being a WWE champion. It's so world-wide, and everybody knows who WWE is," Styles said on Booker T's Heated Conversations Podcast. "That's huge, and the one thing that you have to do–day in and day out is deliver, and that's pressure to be able to do that, but I enjoy that kind of pressure. It keeps me active, and it keeps me young to be honest with you."
At 39, Styles is no spring chicken, but he's still in peak form. A plethora of opportunities and dream opponents await in his future, from Seth Rollins and Shinsuke Nakamura to the Undertaker and Shawn Michaels.
"It's not up to me to have those dream matches, it's up to the WWE Universe to have those dream matches. Whatever they want, I want to deliver," Styles said when discussing future opponents. "There's a lot of guys that I've yet to have these one-on-one matches with that I think would be great, and again, I think it's probably some of those dream matches that I think people want to see."
SmackDown Live Becomes the A Show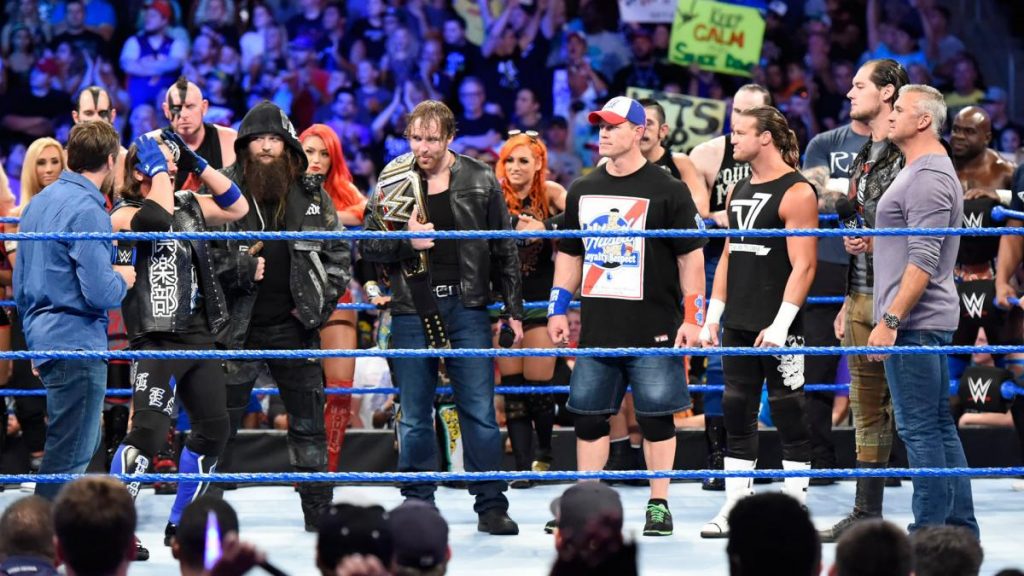 That 2016 has been AJ Styles' year is a no brainer. But it's been SmackDown Live's year too, and both have a lot to do with each other's successes.
Without the new Brand Split, Styles probably wouldn't get the opportunity to be a top guy in the same way he has on SmackDown Live. The show has utilized its thin roster very well so far, using its 2-hour format to deliver more focused storytelling that advances both the plot and the momentum of the performers involved.
SmackDown makes good on its promise of being the land of opportunity. It has advanced the careers of newcomers like Alexa Bliss and Baron Corbin, and revitalized the pulse of once-dead careers in cases like Ziggler, Slater and the Miz.
It's brand exclusive events have been mostly excellent, with the recent TLC in particular delivering great Intercontinental and WWE title bouts.
"There's a fire on SmackDown Live that I don't think Raw has," Baron Corbin said in an interview with Norfolk Navy Flagship. "Smackdown wants to be number one. When you're handed a show like Raw that is the flagship of a company, you can be lazy. I believe we have created something very special and people really enjoy what we have."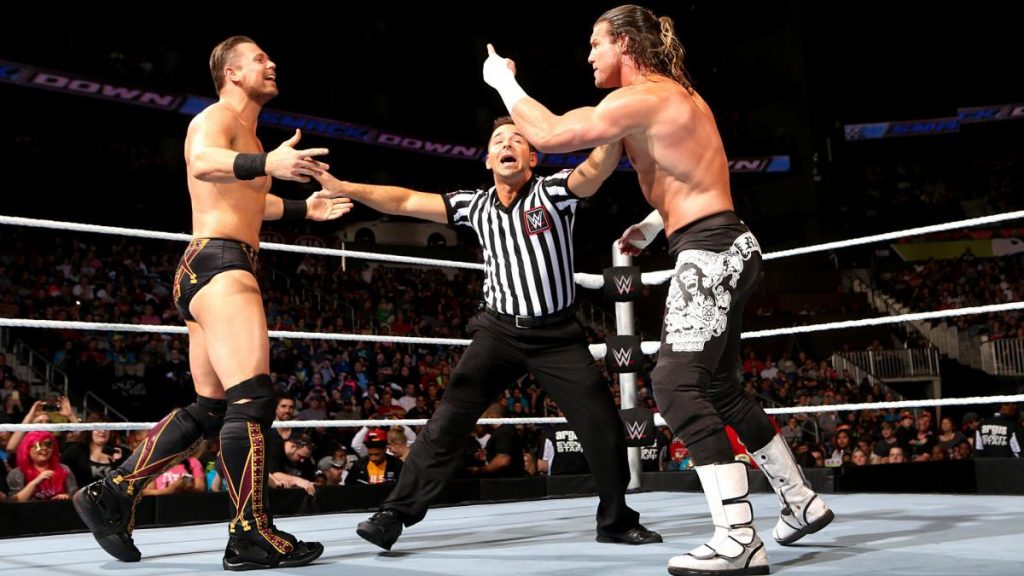 SmackDown has told consistent stories that have evolved naturally and chain off into intriguing developments. Ziggler, for instance, had to consistently fight to prove his worth and save his career (literally in case of No Mercy) from irrelevance. The Wyatt Family has regrouped as a force of nature after recruiting Randy Orton into its ranks. The dynamic between heels and faces and their relationships with the authority figures (Daniel Bryan and Shane McMahon) have remained consistent across the various angles over time.
SmackDown succeeds with its storytelling because it often infuses real-life elements into the various angles through biting, passionate promos. Talking Smack appearances give wrestlers a lot of elbow room to add color and intensity to their work. "You walk on there and you have no idea what you're walking in to," Baron Corbin said about his appearances with Talking Smack. "Everything is very pure, everything is raw. It's an opportunity to be yourself and put yourself out there."
SmackDown's constraints have fueled it into becoming a better product. As good as NXT is and as magical as the Cruiserweight Classic was, the rebranded SmackDown Live has consistently delivered a quality blend of smaller storytelling and big moments. Let's hope it continues that trend into 2017, and by extension, eventually forces Monday Night Raw to become better in the process.